Changing status of forestland will be disastrous
Lawmakers must honour PM's directives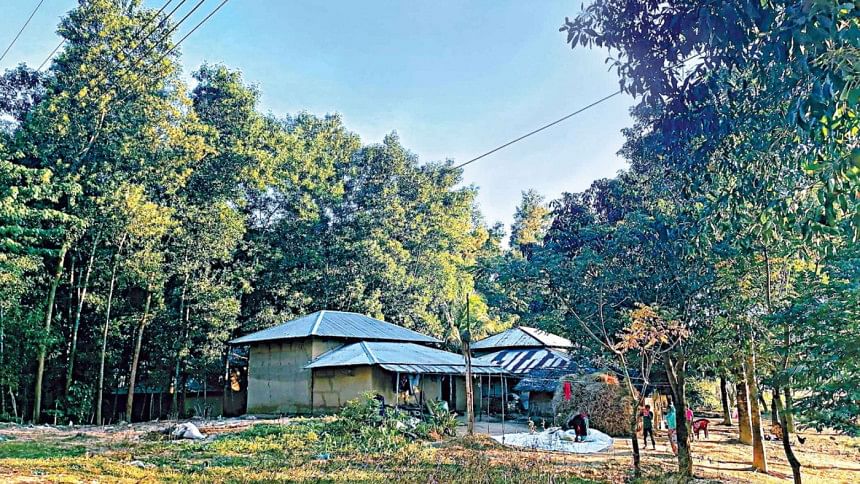 At a time when it is imperative to protect whatever is left of our forests, something that has been emphasised by the Prime Minister herself, it is puzzling to see certain lawmakers acting in a way that is contrary to this.
According to a report in this daily, a local lawmaker has formally proposed to change the status of nearly 600 acres of reserve forest and wildlife sanctuary in Cox's Bazar into khas land for leasing it out to the people living there. What is most surprising is that the lawmaker is also a member of the parliamentary standing committee on the environment, forest and climate change ministry. Why would he make a proposal that would have a negative impact on the reserved forest?
According to the State Acquisition and Tenancy Act 1950, forestland cannot be leased out and in 2018, a land ministry circular asked the district deputy commissioners not to lease out any protected forest. According to the villagers, they have been living in the area peacefully with no problems with the forest department. So why is there a need to formally change its status? As a Forest Department official has hinted—there is no guarantee that after changing the status of the forestland the original villagers will be evicted and the land used for other purposes. Let us not forget the numerous instances of disputed forestland being classified as khas land either by mistake or intentionally which has facilitated land grabbing or lead to the land being leased out to local influential quarters for commercial purposes.
It seems that while the Forest Department is against the changing of the status, the land office is in favour of it.
Since the government has made it clear that reserved forestland must be protected and the fact that those people living in the area have not faced any problems, there is little logic in de-reserving the forest which will obviously degrade it further.
We are alarmed at these actions that are clearly against our environmental laws and the objectives of the government to preserve our precious forests. This paper has also reported how another lawmaker from Cumilla-6 constituency has allegedly threatened an official of the Department of Environment  (DoE) with dire consequences after she inspected a hill-cutting project by Roads and Highways (RHD) and prepared a damage-assessment report. An 11,400 cubic feet of hill was being flattened to expand the existing road under the RHD project. Wasn't it the DoE official's job to inspect such activity and make her assessment of the environmental damage?  The government must make it clear to all public officials, especially lawmakers who haveimmense power in their constituencies, that they must all work in unison to prevent the destruction of the forestlands, especially the reserved ones. Those who take actions contrary to this mandate must be held accountable.