Editorial
111 draft recommendations of Road Safety Committee!
Missing the forest for the trees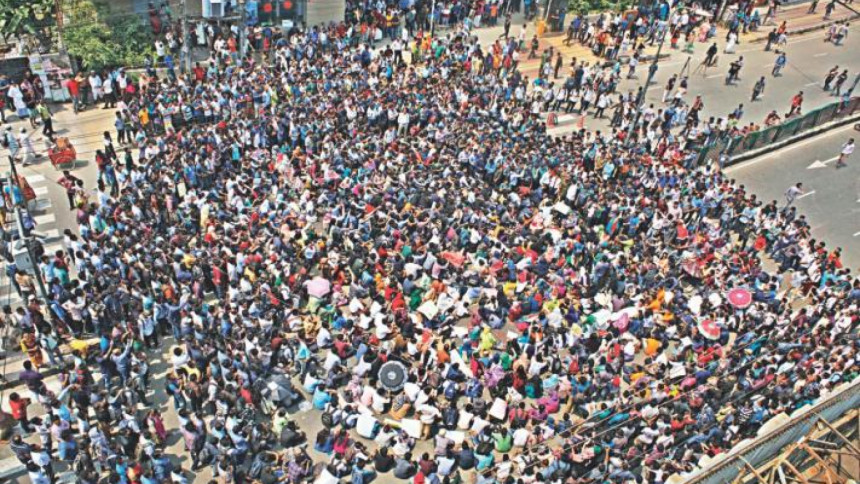 If numbers are meant to impress, one must admit that the latest report of the latest committee on road safety, albeit in draft form presently, is a voluminous document deserving our praise. But the fact is that most of the proposals are regurgitations of suggestions of previous committees, or rules or instructions issued from time to time by the relevant authorities or the occasional directives from the prime minister herself.
We are afraid that the suggestions of the committee do not reflect the priority with which certain important aspects should be addressed. The committee has endorsed creating a road safety authority under the supervision of the prime minister. One wonders if there is a need for another supervisory body when there is already quite a number of them including the National Road Safety Council. And we fail to comprehend what the committee means when it says that the media should refrain from carrying negative or confusing news about an accident. The media only reports the incident. It neither manufacture the news nor the casualty figures.
On the contrary, certain urgent matters do not find mention in the list of things that should be done in the short-term, like getting decrepit, unfit vehicles off the road immediately, starting a drive to haul up unregistered vehicles and drivers without valid license and getting them off the road instantly. These do not need weeks or months to do but can be addressed in a matter of days. 
It would not be out of place to ask about the fate of the Prof Anwar Commission Report. This road safety committee, which was set up in 2011, suggested more than 50 recommendations in its report which it had submitted in 2012. Many of its proposals have been borrowed by the current committee. It only suggests that there has been a miserable failure in implementing those. More committees and more advice end up in procrastinating the problems; road safety issue is a glaring example. There are plenty of very good propositions, what is missing is implementation. We would like to submit that the authorities must not fail to see the bigger picture while trying to sort out the issues of lesser priority.