Lowest SSC pass rate in eight years
Highlights the weaknesses of our education system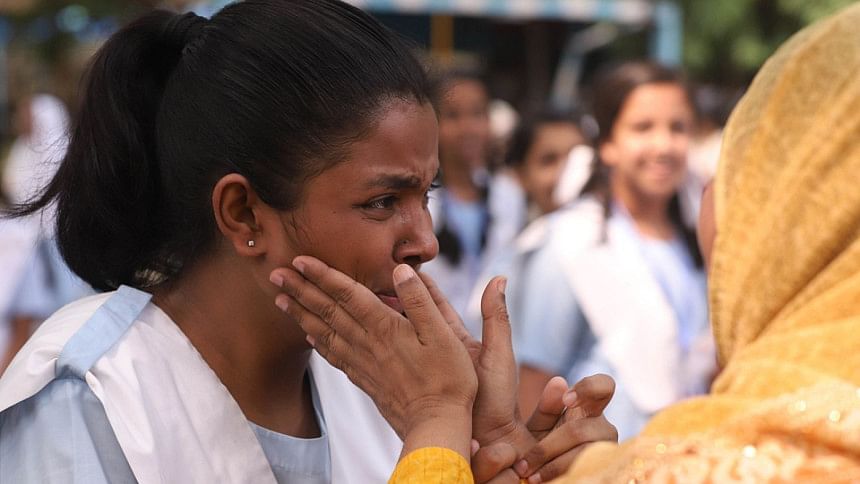 For the second consecutive year, the Secondary School Certificate (SSC) pass rate has suffered a decline. This year, the total pass rate of the eight education boards came down to 79.40 percent — the lowest in the last eight years. The results in 2018 again showed poor performance particularly in two subjects: English and Maths.
Explanations have been put forward to explain the decline: from the quality of teachers to the modified evaluation system. But the overall result reflects the shortcomings of the education system more than of the students. Educationists have long pointed out the glaring faults in the system and the lack of qualified teachers.
This year we also saw the widespread SSC question leaks. According to the government's investigations, questions of 12 out of 17 exams were leaked prior to the exams. Failure to stop these leaks tarnishes the examination system as a whole—an insult to the hard work of the students who performed well without resorting to leaked questions.
On a positive note, the number of students who attained GPA 5 has increased. Rajshahi and Comilla boards have performed extraordinarily well, and overall girls have performed better than boys. We congratulate all of them.
The education ministry needs to analyse the reasons behind the differences of results in the different boards. Based on expert recommendations, we need reform and see what more can be done in terms of teachers' training, question paper formats and evaluation methods—not for the sake of higher pass rates, but to make sure that the students passing SSC are getting quality education. It is also time to put serious thought on the matter of higher education: the seats available in our universities fall far short of the number of passing students. The state must ensure that those who wish to continue their studies have the opportunity for doing so.