Editorial
Deceitful Myanmar military
Shameless attempt to hide facts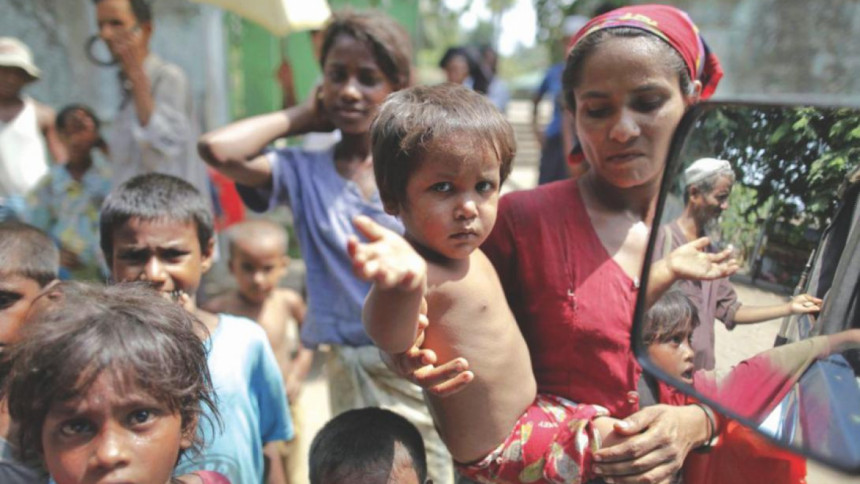 That the military and the government of Myanmar have been spinning lies after lies about the Rohingya genocide has once again been confirmed by the falsehood that its army chief has spewed on Thursday. This time he has blamed the world media of what he calls "exaggeration" of the number of refugees that have fled their own country since the start of the brutal, systematic and pre-planned killings of the helpless ethnic minority. He even bins the recent UN report which, among other things, unequivocally says, and something that we have been stressing all along, that the persecution was aimed at clearing the Rakhine State entirely of the Rohingyas. 
The reality on the ground is for the world to see. We must restate that it is the indifference of the international community that has led to the lack of empathy to the plight of the Rohingyas. The current crisis was long in the making but, regrettably, the forecast was ignored and in one instance a UN report was suppressed—for whose benefit, one wonders. And certain comments from some countries would seem to have condoned the atrocities. 
The ill-intentions of the Myanmar government have become even clearer with the comment of the Myanmar army chief that Rohingyas are not Myanmar citizens. One wonders whether Myanmar is serious about its offer to Bangladesh for talks on Rohingya repatriation. If it were so, the persecution would have stopped and there would not have been continued influx of the Rohingyas.
The situation brooks no further inaction by the UN and the world community. There have been too many statements and too little action. That will not restrain the marauding Myanmar military.