Deadly factory fire
Stringent factory inspections needed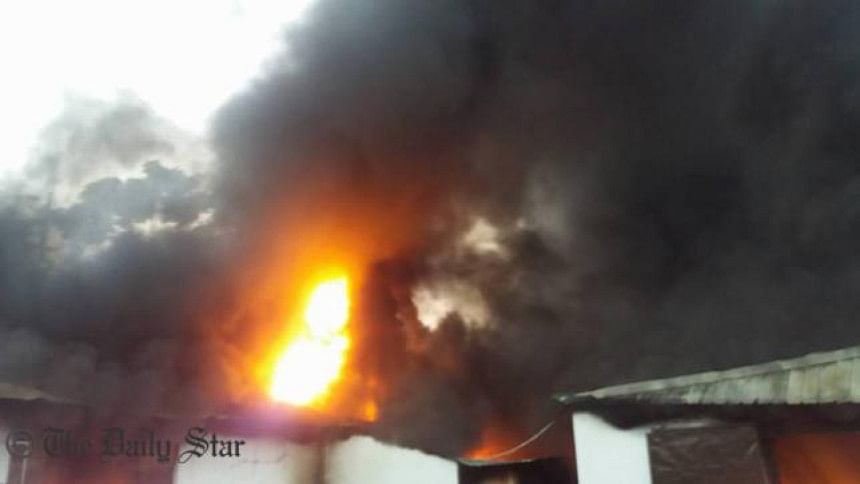 A fire that broke out at a gas lighter factory in Ashulia on November 22 that seriously injured 26 people, mostly women and children, begs some hard questions to be asked. Some of the 21 burn victims were aged below 18 which is a direct violation of the Child Labour Law. How is it that they were employed in the first place and that too in a hazardous work environment? The fact that the factory itself was being operated in structures that were tin-roofed and had semi-concrete walls point to unsafe conditions. With a labour force of about 100 workers working in shifts and handling highly flammable material, where were the fire safety equipment that could have doused out the fire before it reached the critical level. 
What the above scenario points to is that there are massive irregularities involved in the running of such a factory and in the absence of authorities' properly monitoring working conditions, we only get to hear about such disasters when they occur. While improvements have taken place in the readymade garments sector over the years, factory and employment conditions in other sectors have not.
It is very easy to simply point the finger at factory owners and the management, but such cutting of corners and breaking of labour laws will continue to occur unless authorities get serious about enforcing the laws that govern functioning of such factories. Factory inspection and bringing unethical factory owners to bear responsibility for breaking laws remain a far cry, but human lives are not cheap and someone must be held responsible for the grievous injuries caused by the fire.