Dhaka city polls: Voting ends, counting begins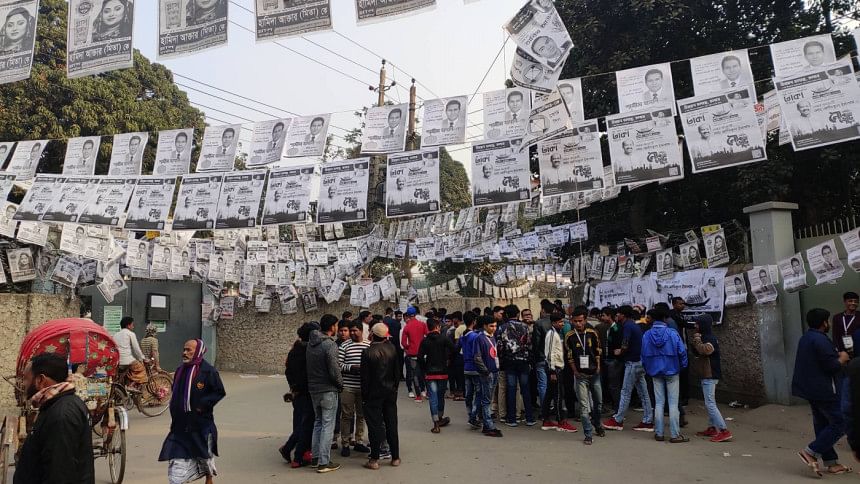 Vote counting in Dhaka North and South City Corporations began this afternoon after the voting ended at 4:00pm.
Voting started at 8:00am this morning at 2,468 centres amid low turnout of voters and some concerns over the use of Electronic Voting Machines (EVMs).
There were some complaints of irregularities made during the voting, including driving away the polling agents of opposition parties' candidates, at different areas in the capital.
Through the elections, Dhaka voters today will elect two mayors, 127 councillors, and 41 quota-allocated women councillors for Dhaka north and south city corporations. Four AL-backed councillors -- two general ward councillors and two quota-allocated women councillors -- were elected unopposed in DSCC.
A total of 13 mayoral candidates -- six in the Dhaka north and seven in south city corporations -- are contesting the polls.
Around 58 lakh voters -- 30,35,621 in DNCC and 27,67,488 in DSCC -- will exercise their franchise using EVMs.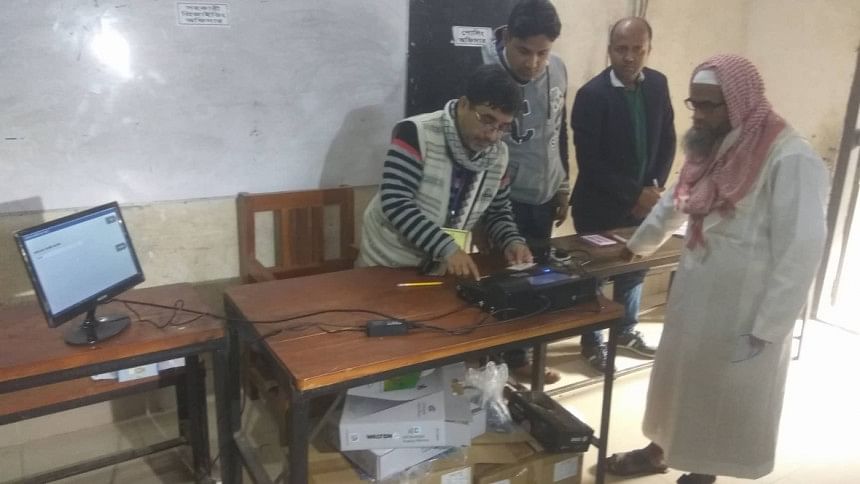 Tight security measures have been taken by the administration to ensure a free, fair and peaceful atmosphere for the elections.
Around 49,000 law enforcers from different agencies including Rapid Action Battalion, Border Guard Bangladesh, Armed Police Battalion, Police and Ansar remain on duty at different areas during the election to avert any untoward situation and irregularities, according to Election Commission sources.
The EVMs will be used at the 2,468 polling centres despite concerns expressed by opposition parties of vote rigging. Besides, many voters say they don't know how to use the machines.
Many residents expressed fears that there will be violence on the polling day because clashes between the AL and BNP men took place during the campaign. BNP and Communist Party of Bangladesh said that the EVMs were susceptible to manipulation and that elections could be rigged by manipulating them.
The first election of the undivided Dhaka City Corporation was held in 1994 and the second one in 2002. The government in 2011 split the DCC into two but there was no election.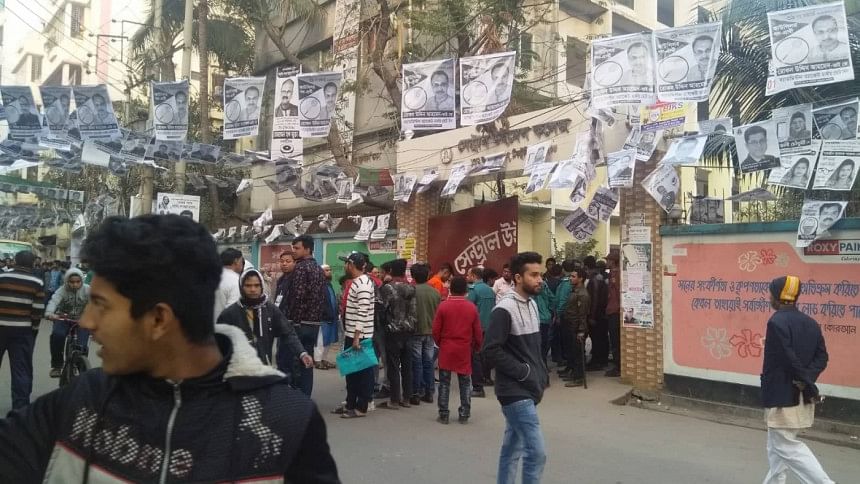 The last city elections were held in 2015 in which the AL-backed candidates won and the BNP-backed ones boycotted the polls, making allegations of irregularities.
But this time, the BNP nominees said they would not leave the field until the votes were counted.
Chief Election Commissioner KM Nurul Huda yesterday asked law enforcement agencies to keep close vigilance so that no unnecessary gatherings take place outside the polling centres.
He also called upon all polling agents not to leave their respective voting centres during elections.