Crude bombs used to spread fear among voters: CPB candidate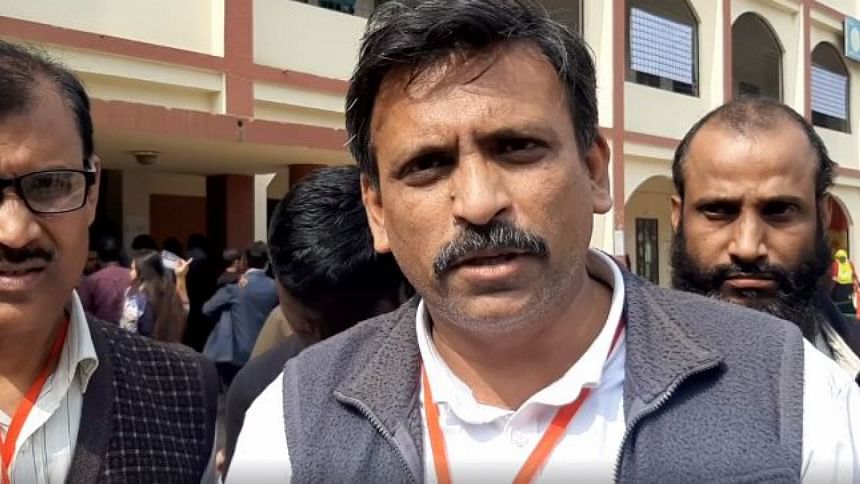 Communist Party of Bangladesh (CPB) mayoral candidate for Dhaka North City Corporation Ahmad Sajedul Haque Rubel claimed that there were incidents of crude bomb blasts in parts of the city, to induce fear among the voters so that they do not show up at the polling stations.
Speaking to reporters after visiting Adarsha High School polling centre in Mirpur, the CPB mayoral candidate said, "This was not done with the intent of violence, rather it was to dissuade voters from going to the polling stations."
One of his polling agents was also picked up from Kafrul centre but he was later released after assault, he alleged.
Terming EVM a "digital vote rigging machine", he said these are being used to steal the voting rights of people.