The untapped potential of our public libraries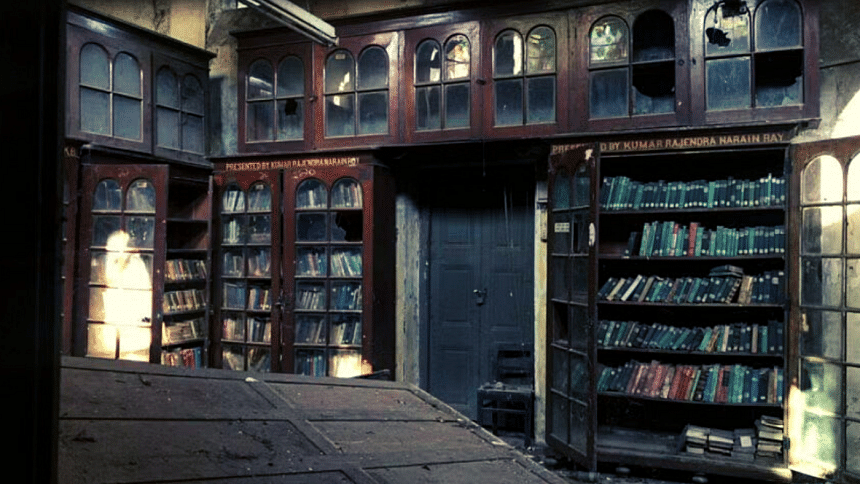 A recent report published in The Daily Star, titled "A library that welcomes no reader", reveals the state of the Azimpur Nagar Pathaghar which, despite being inaugurated by the DSCC Mayor Sheikh Fazle Noor Taposh last year, has not been open to the public till date. 
While this exposes the general lack of concern from authorities towards improving the living atmosphere of the city, this is also an opportunity for us to look at a silent but severe problem—the death of public libraries in the city. 
There are few public libraries across the city which can be considered to have a decent book collection in both Bangla and English. The most notable ones among these include the Bangladesh Jatiyo Gronthagar and the Bishwo Sahityo Kendro Library. The latter, according to its website, houses over 200,000 books and serves around 10,000 readers every year. 
However, the condition of many of these public libraries have been on a decline. Multiple libraries in the southern part of the city are slowly becoming dysfunctional and closing down; these include the Rokanpur Library and Haji Khalil Sardar Library. 
Libraries should offer a calm and soothing atmosphere for readers to read or do their work in. 
But, according to multiple readers, most of the people who make use of these libraries are BCS aspirants who are preparing for their exams, which makes it difficult to find a comfortable reading atmosphere in many of the public libraries across the city. Reading spaces near extremely busy roads and intersections are also too noisy for people to read in. 
Lack of initiative from authorities has resulted in the decline of these public libraries. The previously known North Brook Hall Library, which has been shifted to the nearby Moinuddin Chowdhury Memorial Hall, contains approximately 4,000 books, including rare ones from the British era. Most of those books are in extremely poor condition, with very little care and concern directed towards them. With proper restoration and conservation efforts, these libraries can become a valuable archive for historical books. 
A truly useful public library would have to offer reading material to everyone in the community, from the youngest teenagers to the oldest veterans. There should be literary and commercial fiction, nonfiction, and translated works alongside the more serious academic books, written by authors of diverse age groups and identities. Such variety would ensure greater reader retention for the libraries. 
Furthermore, libraries should continuously and frequently stack their shelves with newer titles released in the market. This would require that librarians take an active role in doing research on new releases. Given that public libraries can play a crucial role in making books more accessible to the general population, it is also important that libraries contain books which are often restricted in the zeitgeist or in public libraries due to our country's authoritarian socio-political culture. 
Membership of public libraries have to be free too, as the arrangements in public libraries have to be subsidised with the tax-payer's money. Having such an opportunity to read books—both old and new—would mean that people's economic condition does not prevent them from gaining knowledge or experiencing the joys of reading. 
Additionally, libraries can be a place for holding cultural and literary events too. Book launches, signings and lectures in public libraries can be a way for the people to interact with their favourite authors at a time when it is increasingly hard to get access to public intellectuals. 
Libraries are an integral component if we want to raise a generation of tolerant, open-minded individuals. This can only be achieved if we have diverse books and accessible facilities coupled with enthusiastic, well-paid staff who can make libraries great again.