'Sisters In The Mirror' deconstructs the concept of "oppressed Muslim women"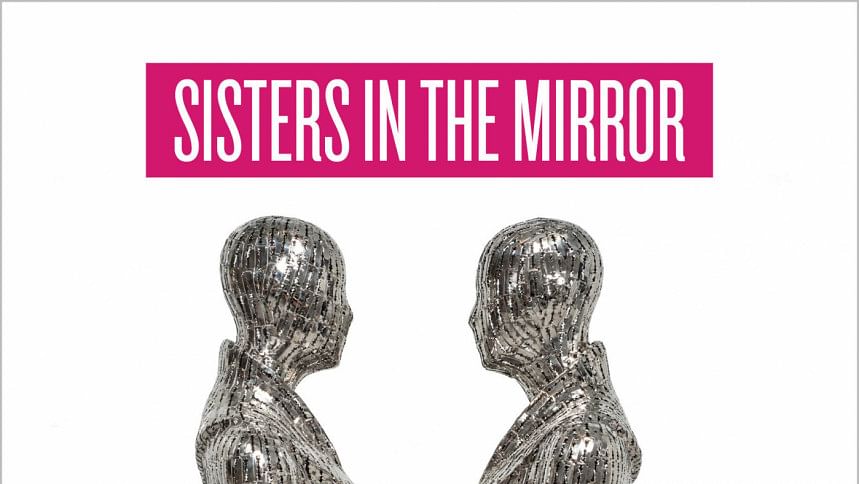 In contemporary feminist narrative, the image of the Muslim woman has been one of an oppressed being, in need of "saving" by the West. Sisters In The Mirror: A History Of Muslim Women And The Global Politics Of Feminism (University Press Limited, 2022) by Elora Shehabuddin deconstructs this long-held, widespread perception of Muslim women devised by the western world where their identity has been reduced to their "Muslimness", which has been perceived interchangeablely with "oppression".
In the eight long chapters, Elora Shehabuddin, Professor of Gender & Women's Studies and of Global Studies at University of California, Berkeley, weaves the historical encounters between the west and Bengal that have taken place since pre-colonial times. Laying the foundations from Ibn Buttuta's arrival in Bengal and European's early junction with the Mughal power, the author takes us on a journey through the opulent historical archive of Muslim women, especially that of the Bengali Muslim women. 
"While the book is based on academic research, I've tried to write it for the 'interested educated reader' so I'd like to think that the prose flows more smoothly than in the usual academic book", the author said to The Daily Star. 
Her book unpacks how the abolishment of Sati and the advancement in women's education in the 19th century gave women's status a positive spin, but at the same time, colonial powers reshaped women's image and social position in the subcontinent. Muslim women's social status in the subcontinent was submerged with the effects of colonialism and their own culture and religious customs.
In the post-Partition era, Bengali Muslim feminists made firm objections against the negative practices of Islam, such as polygamy, which were detrimental to Muslim women's liberation. The later chapters of the book speak of the feminist politics of post-independent Bangladesh and Muslim women's place in the neoliberal world. 
Most importantly, Shehabuddin's text opens the door ajar for dismantling the notion that feminism as an ideology grew in isolation and was lent to the Muslim women by the west. Oftentimes, the west has thrust upon their own narratives on Muslim women and crafted a monolithic image of them. 
In her own words, "The juxtaposition of the Bengali and US women serves to complicate the Otherness that is often attached to Muslim women to the exclusion of power, history, politics, and economics, and to such an extent that their 'Muslimness' overshadows all other aspects of their lives." 
A review of Sisters in the Mirror: A History Of Muslim Women And The Global Politics Of Feminism is forthcoming on Daily Star Books soon. The book is available on the UPL website.