SAJIDA Foundation, CholPori team up to improve child education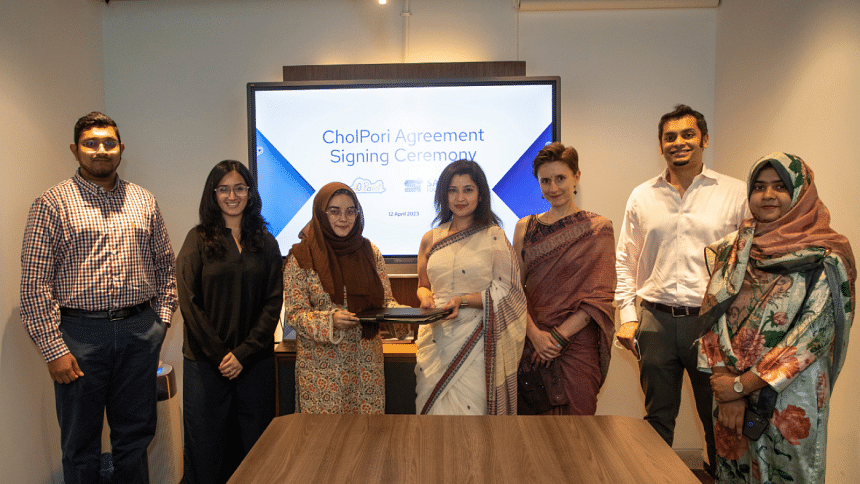 SAJIDA Foundation has closed a pre-seed funding round with CholPori Technologies Limited, a digital learning platform that provides interactive educational tools and resources to primary school students and teachers for effective learning.
With the investment from SAJIDA Foundation, CholPori plans to expand its reach and impact, enabling primary-school children to attain grade-level competencies, social and emotional intelligence, and become future-ready. According to CholPori, their affordable and accessible primary school educational materials can be used independently at home or as a supplementary teaching tool in the classroom. The startup is currently implementing pilot models with schools across the country to digitize classroom learning.
 
The founder and MD of CholPori, Zareen Mahmud Hosein, shared, "We are thrilled to have the support of SAJIDA Foundation, who shares our vision of creating a brighter future for the children of Bangladesh. With their investment, we will be able to expand our reach to the remotest classrooms of Bangladesh and support schoolchildren with the resources they need to succeed in school and beyond."
The CEO of SAJIDA Foundation, Zahida Fizza Kabir, stated, "CholPori's K5 model has the potential to transform the delivery of national curriculum in the public-school education system in Bangladesh by empowering educators and learners alike to achieve their full potential. Through the integration of modern technology, every child will have access to high-quality education whereas teachers will benefit from the support of innovative tools that enhance the teaching experience and improve learning outcomes. We are excited to join hands with CholPori and advance the digitalization agenda of our nation."