Gyankosh Prokashoni to publish book about the stock market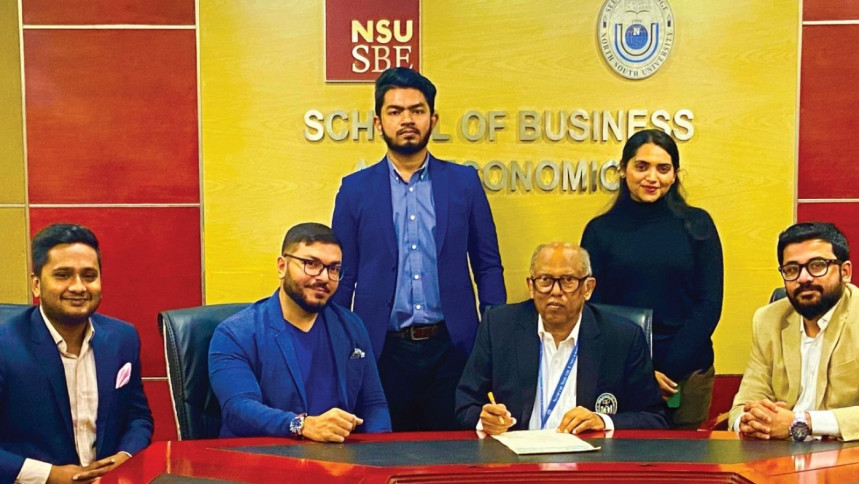 Gyankosh Prokashoni has announced the publication of a book on the stock market at the upcoming Amar Ekushey Boi Mela 2022. 
"This book will help investors to better understand the technicalities of the market and increase their confidence to participate in the market. This in turn will, in turn, help the stock market to be more vibrant", the publishers said. 
Gyankosh shared that they have signed contracts with authors who have practical knowledge of how the stock market operates and a strong hold over academic theories. The authors include Professor Dr Sharif Nurul Akham, Director of Graduate Studies at North South University, Mirza M Ferdous, Senior Lecturer, School of Business & Economics, North South University, and Kallol Biswas, Senior Relationship Manager, Corporate Banking Division, BRAC Bank Limited. 
They will be assisted by Sabreen Saeed, Research Associate and student at North South University. 
Abdul Washi Tarafder, Managing Director, Gyankosh Prokashoni and co-founder, Noya Bazar BD, along with Mehedi Hasan Talukder, founder of Noya Bazar BD, were present during the contract signing ceremony. 
The publishers and authors expect the book to be the prime choice of investors and the youth who are interested to learn about the techniques of the stock market and develop necessary skills to be successful in the long run.