On Gabriel García Márquez's unpublished manuscript
The novel will be published by Penguin Random House next year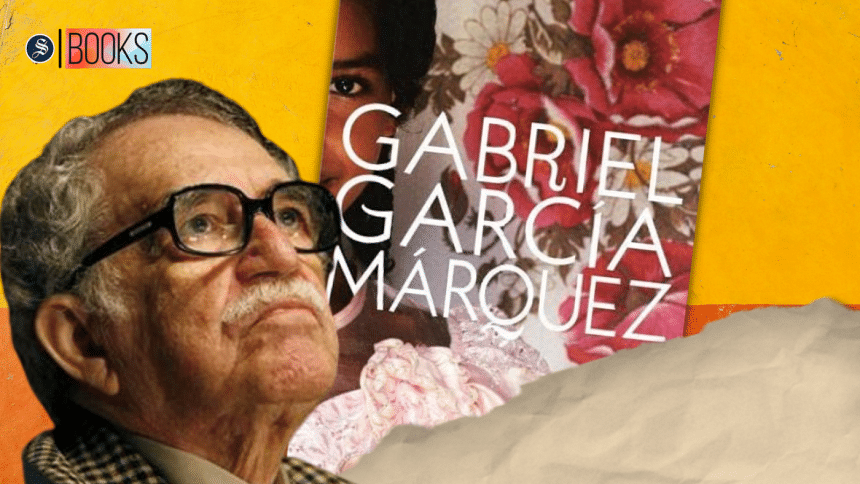 After the death of Colombian Nobel prize winning author Gabriel García Márquez in 2014, University of Texas purchased a few of his belongings and manuscripts which cost around USD 2.2 million. The multitude of manuscripts, documents, letters required more than 40 cartons to be stored. Among these are the manuscripts of 10 published novels, 40 photo albums, 20 scrapbooks, two computers and typewriters. Márquez never wrote using his hand but typed it in his computer. 
Journalist Patricia Lara Salive successfully discovered parts of Márquez's unpublished manuscripts while going through his retrieved belongings. 
After Márquez's death, it became evident that his dream to write the second and third volumes of his autobiography would be unfulfilled. However, one of his novels remains unpublished. Only a handful of people knew about this and when asked about it by his close ones, Márquez would reply, "This August." 
Naturally, everyone was curious to know when the unpublished novel was being written. Christabel Pera from Random House, who has edited a plethora of Márquez's works, said that Márquez had been writing this book for a very long time. His last novel, Memories of My Melancholy Whores, was published in 2004. A year later, he told his Mexican friend Homero Aridjis that he was done with writing. 
Marquez finished writing Memories of My Melancholy Whores by 1999. His close ones had estimated that the unpublished novel was written within the same year as he had recited the first chapter of the novel at a conference in Madrid that year. His biographer Martin Gerald informed that these essays were supposed to be integrated into the books as five separate stories. It is possible that Márquez was planning to tie these stories through a common ground and transform them into a novel. 
The novel, which is divided into five chapters, tells the story of a woman who goes to visit her mother's grave on an island in Colombia once every year. The stories of these chapters are self-contained; readers should not have much trouble reading them separately. 
But the primary question is: why did the books remain unpublished until his death? His friend, the journalist José Salgar, had said that Márquez had finalised the manuscript back in 2008. To a few close acquaintances, Márquez had expressed his dissatisfaction with the fifth and final chapter of his book and had plans to rewrite it. Despite his increasing physical illness, he spent years rewriting the chapter five or six times, but he was not satisfied with the result. 
But, what is the plot of En agosto nos vemos? 
The story of the first chapter begins on 16th August, at 2 PM in the afternoon. 
A steamer is arriving in the dock of an island in Colombia. One of the passengers is the main character of the novel Anna Magdalena; she has turned 52 years old. Twenty years ago, she was married off before wrapping up her studies. Since then, she has led a content married life. Her father was a musician and her mother was a primary school teacher. Three days before her death, Anna's mother had requested to be buried in a specific island in the sea and Anna's father had complied with his wife's last wish.
However, the day Anna's mother's corpse was taken to the island for her burial, she was not allowed to accompany her and this devastated her. On her first death anniversary, Anna accompanies her father to the island in a four hour-long terrifying journey on an engine-run motor-boat across the sea. Through their combined effort, a tombstone is planted for Anna's mother. In the years that follow, Anna comes to her mother's tomb on her death anniversary and places a bouquet to remember her despite all the adversities. Before her marriage, she clearly states to her husband that she is committed to doing this every year during August. 
As the ferry arrives at the dock, Anna is greeted with the heart warming smile of the taxi-driver she has known for a very long time. She checks into the oldest and most rickety hotel which really does not suit her. 
She has been coming to this hotel for the last 28 years, ever since her mother died, and has chosen to stay in the exact same room as she does every year. She uses the same road from the hotel to travel to her mother's resting place and buys flowers from the same African woman.
She reaches her destination—a forsaken graveyard—and finds her mother's tomb before five in the evening. Anna starts having a conversation over there: she tells her mother about her life, shares secrets, and tells her to communicate to her in dreams if she has any advice. She then returns to her hotel, where she waits till the next morning for her ferry. 
This is how 27 years have passed. But, this time, something different started to happen. 
In the hotel, Anna notices a middle-aged man staring at her and then they soon get to know each other. They build an intimate physical relationship in Anna's hotel room. As Anna wakes up from her sleep, she starts feeling guilty about the entire incident and she becomes fearful of what had unfolded. But, where was the man she had met? 
She realises that she had not even asked his name. The room was still fresh from the fragrance of his lavender perfume. While packing her luggage for the return trip, Anna then notices a 20 dollar bill which the man had left for her inside her book. 
The next four chapters of Marquez's novel focus on four different unexpected incidents which happen to Anna. 
En agosto nos vemos is a very short novel, about 150 pages long. For a lot of Márquez's readers, the language of the text may seem different compared to his other works. The syntax is different from Memories of My Melancholy Whores, despite being written in the same time period. While it is true that En agosto nos vemos reeks with references to human sexuality, it is clear that such elements are only used to shine light upon the darker and more private aspects of the human experience.
Given that Márquez's family have shown reluctance in publishing the novel, readers should not expect to read it. Márquez's family, including his wife and two sons, have unanimously decided that they do not want to publish the novel. 
Journalist Patricia Lara Salive thinks that there have been very few edits by Márquez made in the manuscript and therefore it can be counted as an entire manuscript. En agosto nos vemos will remain as Márquez's unfinished work.
According to NPR, the novel will be published by Penguin Random House in hardback, e-book and audio versions next year, with Random House Spain publishing it in all Spanish speaking countries except Mexico. 
Translated from Bangla by Hrishik Roy.