For fans of 'Heartstopper', an Alice Oseman reading guide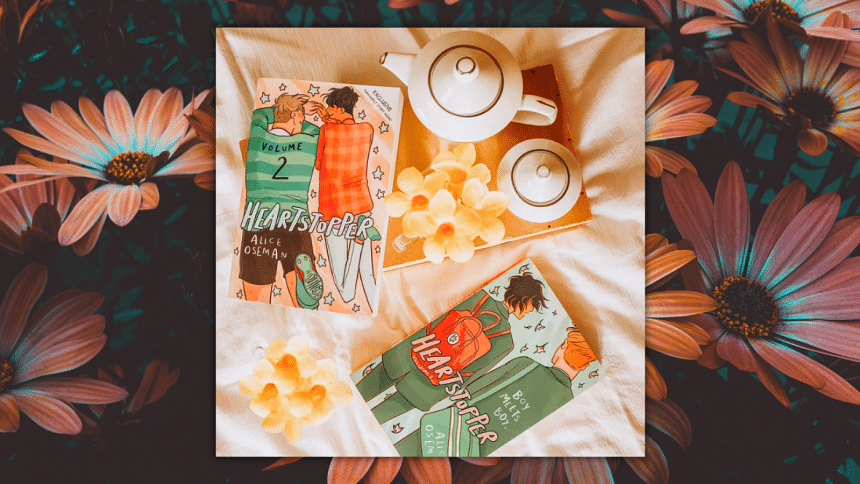 Stories of young love, strong friendships, self-discovery, diverse identities, and mental health are what make award-winning author Alice Oseman's novels such fan favourites. Until recently, Oseman's work had remained a sort of hidden gem in the young adult book community. But the Netflix adaptation of Heartstopper, her beloved webcomic series, which premiered on April 22, has created a splash in the readership.  
With four novels, two novellas, four graphic novels, and seven webcomic chapters, it is understandable why new readers might be confused about which one to start with. So I wanted to share my personal reading order of Alice's work and a glance into what you can expect from each.
1. The Heartstopper webcomic (2019), chapters 1-7, and the graphic novel (2018), volumes 1-4
Originally a spin-off from Alice Oseman's novel Solitaire, the Heartstopper webcomics, with over 155 million views on Webtoon, currently have seven volumes available to read for free online. Four of the webcomic volumes have also been adapted into a graphic novel series. Both can be read independently without prior knowledge of the rest of Oseman's work.
Heartstopper follows a group of teenagers as they explore love, friendships, family, self-acceptance, and attempt to navigate the scary world of high school. Despite the wholesome plot and setting, the story does not shy away from exploring deeper, serious topics such as bullying, harassment, homophobia, toxic masculinity, transphobia, eating disorders, and more. 
The main characters of the series, Nick and Charlie, are the true definition of "comfort characters" to me. Both slightly awkward and at odds with the world, we follow their journey throughout high school and as they grow to become more individualistic, and support each other through thick and thin.
2. This Winter (2015) and Nick and Charlie (2015)
This Winter is an addition to the graphic novel series, perfect for fans who want to delve deeper into Charlie and Nick and their family's story. Full of Christmas angst, family drama, and adorable illustrations, the story takes place halfway through the story of Heartstopper Volume 4.
Nick and Charlie, on the other hand, takes place two years after the timeline of Heartstopper, volumes 1-3 and follows the central characters Charlie, who is excited to be going off to college, and Nick, who is scared that the distance will affect their relationship. Full of goofy antics, a house party, a beach date, and summer vibes, this one is another wholesome instalment in the Heartstopper series that is perfect for webcomics and graphic novels fans.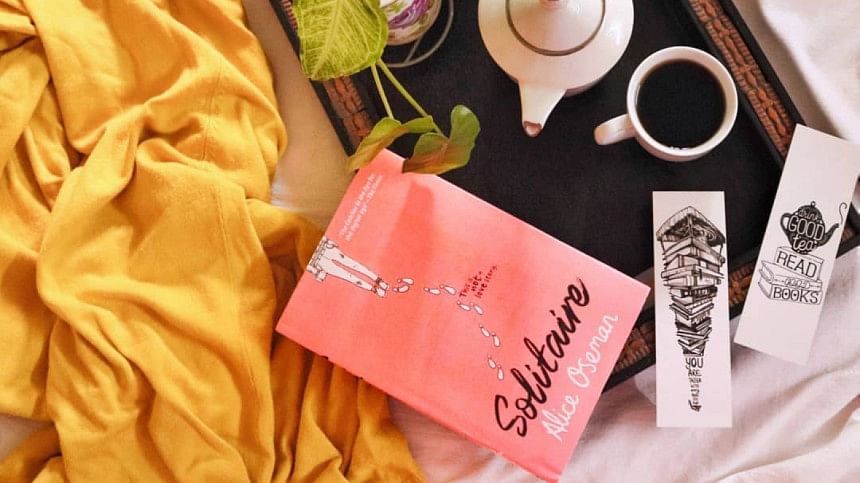 3. Solitaire (2014)
Alice Oseman's debut novel, Solitaire, follows the story of Victoria (Tori) Spring, the elder sister of Charlie from Heartstopper, as she deals with her mental health, the building pressure from school and family, and society's pressure to get out of her comfort zone—all while dealing with the local eponymous prankster group. This is a story about the ugly truth of what loneliness and despair can do to a person and how far a person is willing to go to be accepted for who they are. 
A lot grimmer than the Heartstopper series, Solitaire contains graphic descriptions of mental illnesses, eating disorders, and self-harm that can trigger people dealing with these issues themselves. Some detest, while others claim it to be their favourite book.
4. Radio Silence (2016)
Many may find protagonist Frances' struggles with academics, stressing over university applications, and the constant pressure to make her parents happy are quite relatable and hard-hitting. Radio Silence explores themes of identity, diversity, self-exploration, freedom of choice, the toxicity of fandoms, familial bonds, and friendships. It speaks to all the students who define their self-worth by their grades. It consoles them that a low grade doesn't mean the end of the world and that they don't have to sacrifice friendships and a meaningful life outside of academics to be considered successful.  
5. I Was Born for This (2018)
I Was Born for This explores the limitless happiness of being young, the dizziness of connecting with strangers through shared passions, and the ecstasy of true self-acceptance and growth. Alice Oseman captures this complex yet beautiful kaleidoscope of emotions extremely well in this novel. 
How would you react if you met your favourite idols and they turned out to be nothing like you expected? I was Born for This follows the lives of Angel Rahimi, a Muslim teen whose life revolves around The Ark, an internationally famous boy band, and the lead singer of that band, Jimmy Kaga-Ricci. When Angel and Jimmy's paths unexpectedly collide, despite their differences, they help each other through their individual struggles with mental health to find happiness and acceptance.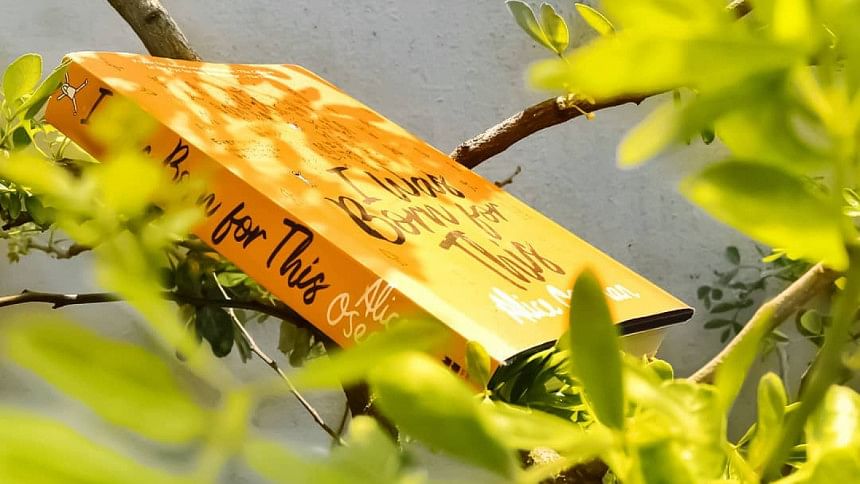 6. Loveless (2020)
Similar to a number of Oseman's work, Loveless is a story of self-discovery and acceptance. The novel follows Georgia, a freshman at Durham University, trying to find true love and figure out her identity. Georgia struggles to fit into the university culture at first and wonders if she is "normal" for not feeling the same way about love, sex and relationships as her peers seem to. But with the help of her friends, she learns to open up, gain experiences and realise that true love does not always have to be romantic in nature.
Sara Kabir is a dreamer, a literature major, and a writer. She is often found juggling academics and her countless hobbies. Help her figure out what to write about next @scarletfangirl on Instagram.