Dalit poet Sukirtharani rejects award from Adani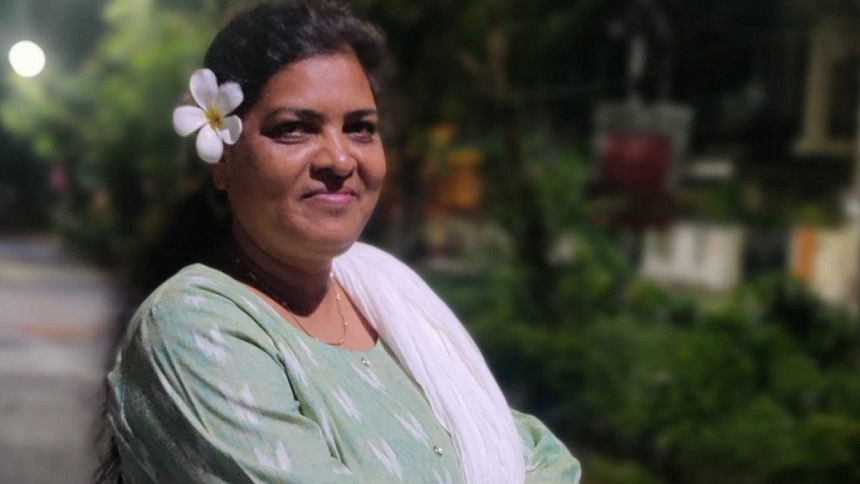 Sukirtharani, a poet from Tamil Nadu whose works of literature explore the lives of Dalit women in India, has refused to accept the Devi Award in a recent award ceremony. The award was to be presented to her by the Adani Group, the main sponsor of the event. 
The award ceremony was held on February 8 at the ITC Grand Chola Hotel in Chennai. 12 women across the fields of science, arts, culture, business, history and literature, and more were celebrated at the award ceremony that honours the contributions of women in their respective fields.
Sukirtharani released a statement via a Facebook status on February 4, announcing that, "I learned that the main sponsor of the event is Adani only yesterday. I don't feel happy to receive an award from an organisation or at an event that is financially supported by the Adani Group, for the politics I speak about and the ideologies I believe in. So, I refuse to accept the Devi Awards".
The Adani Group has recently been accused of fraud by the US-based investment research firm, Hindenburg Research. According to The Guardian, "share prices of several of the group's entities, including its flagship Adani Enterprises, rose in early trading in Mumbai on Tuesday, although overall losses are steep."
Born in 1973 in a poor Dalit family, with her father working as a daily wage-earner in a factory, Sukirtharani was perturbed by the charges of fraud reported against the Adani group in the Hindenburg Research report.
The poet told The Telegraph that it would have been "antithetical to my principles, my body of writings and my philosophy for which I have stood so far."
Also a teacher in Lalapet, Ranipet district, she has six collections of poetry. Many have been translated into English, Malayalam, Kannada, Hindi, and German, and are taught in colleges across Tamil Nadu. In 2021, Delhi University removed her writing from its syllabus for her bold themes and blunt style of writing. The decision was met with widespread criticism.
Sukhitarani had been chosen for the award for her contributions to Dalit literature.