Around the world in 80 books with David Damrosch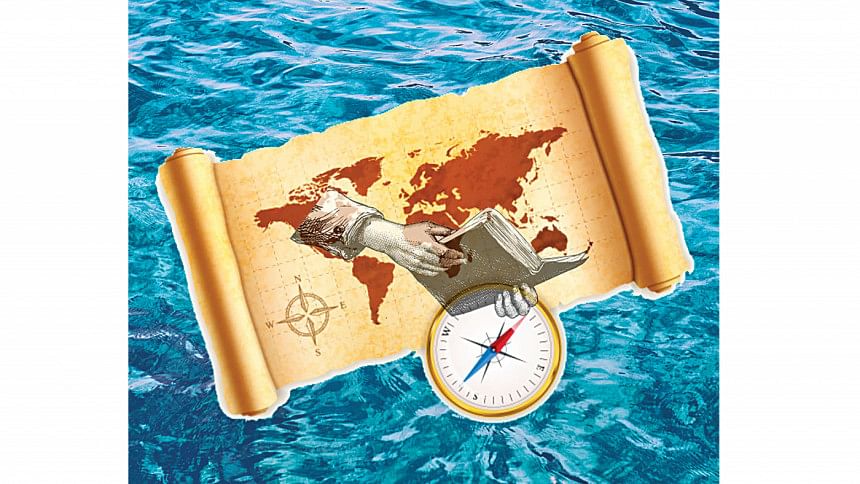 Literary historian David Damrosch's travails with World Literature are charted most often by those within academia. During the Covid-19 inertia between May and August 2020, the head of the Institute for World Literature at Harvard University opened up these conversations to a wider audience who were, like him, locked away from the world. Books, as usual, could offer a fitting rescue.
Enter Harvard University's project, 'Around the World in 80 Books', in which Damrosch takes the reader through 80 books compiled in themed clusters, each portraying a major city around the world. A professor of comparative literature, Damrosch has been teaching and writing about World Literature since his book, What is World Literature (Harvard University Press) was published in 2003. He defines the genre as "encompass[ing] all literary works that circulate beyond their culture of origin, either in translation or their original language." With this project, he begins by offering a dated itinerary—five days in each corner of the world, explored differently (in different eras) by different authors. One embarks from Damrosch's own room with Jules Verne's Around the World in 80 Days (1873) and Xavier de Maistre's Voyage Around my Room (1794), and sets sail to London (Dickens, Arthur Conan Doyle, Virginia Woolf), Paris (Proust, Barnes, Cortazar), and Venice (Dante, Boccaccio, Italo Calvino). The next four months chart through Cairo, Israel/ Palestine, Tehran-Shiraz, Kolkata, Shanghai-Beijing, Tokyo, Rio de Janeiro, Guatemala, Guadeloupe, New York, Bar Harbour, and the final frontier—an 81st book.
The choice of these particular titles inevitably grounds each stopover to specific time periods in a way that might clash with expectations, but this produces refreshing results. One would expect to find Zadie Smith or Ali Smith during a layover in London, for instance, but we visit the city when Mrs Dalloway (1925) is unspooling on an ordinary, war-haunted day, and when Wodehouse is revolutionising the comic novel with "riotous, multi-layered prose" and "bumbling aristocrats, strong young women, eminent loony-doctors, and beneficent or malevolent aunts." Days in Paris, for a change, look beyond the Lost Generation of American expats, revealing literary gems like Georges Perec's W, or The Memory of Childhood (1975).
If a stop in Tehran opens up contemporary reads like Jokha Alharthi's Celestial Bodies (2018)—winner of the 2019 International Booker Prize—or graphic narratives like Marjane Satrapi's Persepolis (2007), then in Kolkata we land to meet old friends Tagore, Rushdie, and Jhumpa Lahiri, and Lewis Carroll and Tolkien in Bar Harbour: The World on a Desert Island. New, old, or long-forgotten, the merit in rediscovering these books through Damrosch's series is in accessing the images, commentary, and additional resources he provides to explore how each literary work and its author engaged with a particular city in a particular time. As a by-product, we learn how the cities themselves have evolved in fiction and history over time.  
Being in a blog format allows visitors to comment on these choices of books and places, and engage in a conversation with both Damrosch—who is quick and generous in his replies—and other like-minded readers. Damrosch completed the project on August 28 with an announcement that the series will soon be elaborated upon in book form, published as Around the World in Eighty Books, but the series can still be visited and followed at projects.iq.harvard.edu/80books.