REVIEW: SHORT STORY OF THE MONTH
2021's Commonwealth Prize-winning story makes human the unsavoury segments of life
In this monthly series, we review short stories that deserve to be rediscovered and appreciated.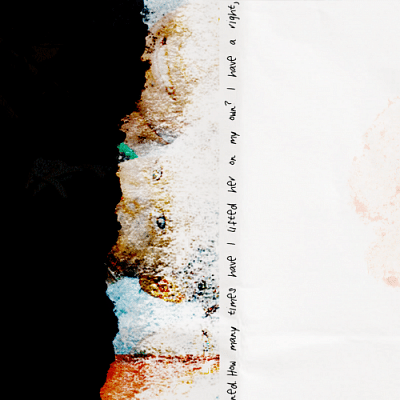 On June 30, a virtual ceremony for the 2021 Commonwealth Short Story Prize was held, and for the first time in its history a Sri Lankan writer was announced as the overall winner. Kanya D'Almeida, who is also the second ever Asian winner in the competition's 10-year history, took home the title and GBP 5,000 with her story, "I Cleaned the—". The short story chronicles the "dirty work" entailed in a house-help's 20-year stint in caring for a disabled child—a past which comes to us by way of a gripping framing device, that sees the narrator now as an inhabitant of the Carmelite Sister's Sanctuary for the Forsaken. The place is looked after by nuns who "have taken a vow of silence and spend their days caring for women who've been dismissed, abandoned, maimed or otherwise left for dead"—a place for "people who have no people".
It is in this sanctuary that the narrator (whose name, Ishwari, is written only twice) has met the terminally-ill Rita, with whom she, as the story slowly and delectably reveals to us, has formed a mirroring patient-caregiver relationship. Rita is a companion and eager listener, whose coarse language juxtaposes Ishwari's unadorned, self-censoring narration (the em-dash in the short story's title takes the place of a certain word). "Twenty years of washing one person's backside!" cries Rita, whose own ill-fated life seems beyond regret and reproach. "You should be on your knees thanking God for releasing you" she says, a statement which Ishwari can only agree with, though not actualise.
The narrative is shared between the present and the past of 20 years ago, presented to Rita, and us, as often foreboding campfire stories. We know that the past is haunted; we find out early, after all, that the disabled child, Chooti Baba, has died, and Ishwari had to be dragged by the nuns from the young woman's gravesite. It then becomes the reader's need to know "how bad" the events turned out to be, and if they will continue to be so for our protagonists, and D'Almeida, a journalist and fiction writer of equal accreditation, is an excellent, deceptive story teller, who prefers to leave large chunks of breadcrumb trails rather than hand anything over.
"I wrote this story for all the women who have taken their stories to the grave," shared D'Almeida in the awards ceremony. And as much as Ishwari detests reliving and relaying her particular story, it is only in doing so that she seems more alive and more capable of moving away from the person she is at the start of "I Cleaned the—".
This short story is a smooth read, that has in its hands two halves that join for one captivating tale. The prose is simple, literate, and perhaps its best instances are the occasions where "she" shifts fluidly from Chooti Baba to Rita, and past and present flow casually, concurrently. The characters are constantly in a state of in-between, as if coming-of-age is still a possibility at 50 or 70.
Pushing the limits of the competition's 5,000-word limit, Kanya D'Almeida's offering is among the Commonwealth Short Story Prize's very best. Its writer holds an MFA in fiction from Columbia University, has worked as a journalist for about 10 years, is working currently on a book of stories about "mad women", and hosts The Darkest Light, a podcast which critically analyses birth and motherhood in Sri Lanka—and all of it shows.
Kanya D'Almeida's "I Cleaned the—" can be found on the Granta website.
Mehrul Bari S Chowdhury is a writer, poet, and artist. His work has appeared in Blood Orange Review, Kitaab, and Sortes Magazine, among others. He is currently an intern at Daily Star Books.