Sabekunnesa surprised, elated to see herself on newspaper, seeks support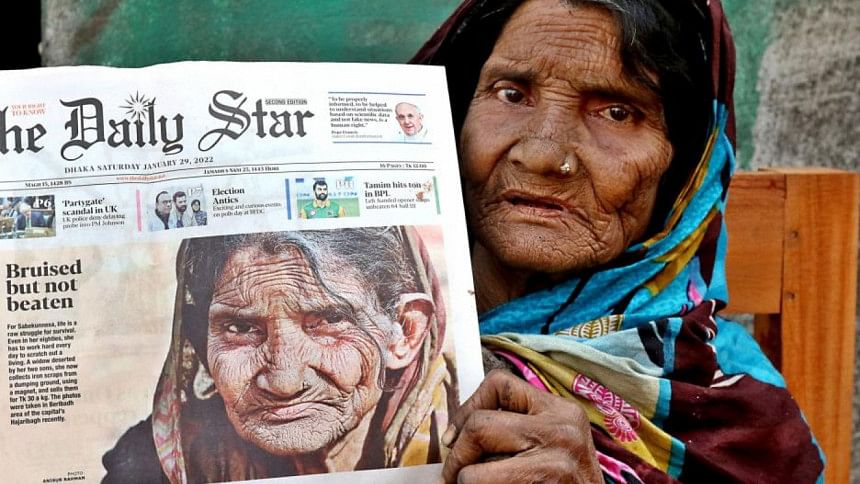 Eighty-five-year-old Sabekunnesa, a widow who collects iron scraps from a dumping ground for survival as she was deserted by her children, was surprised and happy when she saw herself on the front page of The Daily Star.
Today, The Daily Star photographer Anisur Rahman went to Dhaka's Hajaribagh area, where Sabekunnesa lives, with a copy of the newspaper. On January 29, 2022, she was on the front page of the newspaper.
After seeing her photo on the newspaper, Sabekunnesa gave a priceless smile. She was astonished. She had no clue how this came about.
During a conversation with The Daily Star photographer,she requested him to convey a message to all -- that she wouldn't need to work this hard in her 80s if she received financial assistance.
She said she has two sons and a daughter. But none of them are able to look after her as they too are hard-pressed.
Sabekunnesa collects iron scraps from a dumping ground, using a magnet, and sells them for Tk 30 per kg. The photo was taken at Beribadh area of Dhaka's Hazaribagh area recently.