Bangladeshi photographer Shahriar Amin Fahim awarded at Japan's Nikon Photo Contest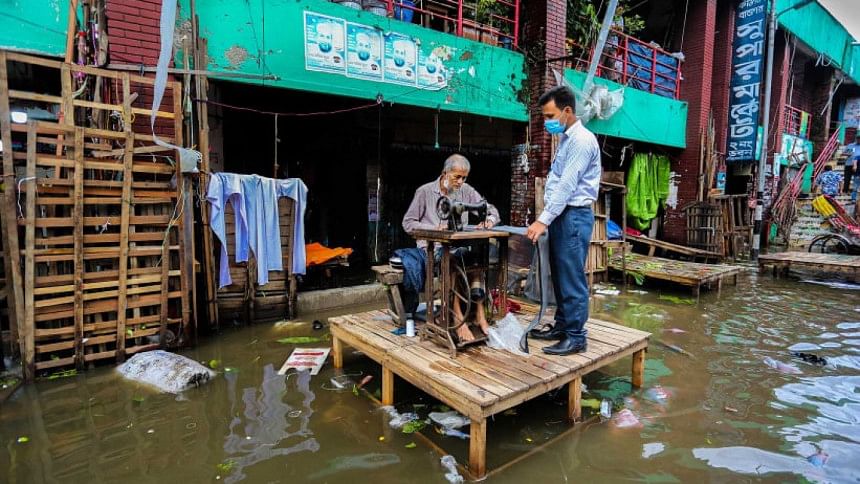 Bangladeshi photographer Shahriar Amin Fahim was the excellence award winner at the Nikon Photo Contest 2020-2021 in Japan, under the next generation category. He won the award for his photo, "Karwaan Bazar".
It shows the passion of a tailor in the waterlogged Karwaan Bazar of Dhaka, the capital of Bangladesh.
In every two-year season, Nikon Corporation announces the theme of the two categories in the photo competition. This season's open category theme was "Connect", and the next generation category (under 25) theme was "Passion".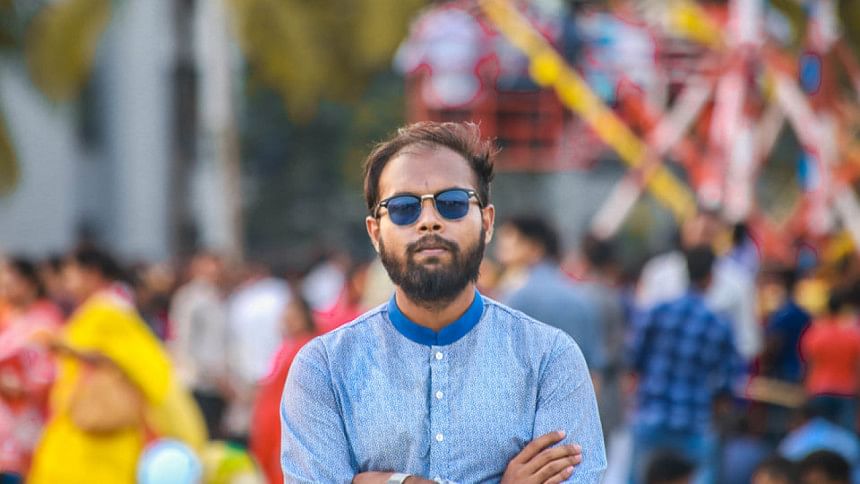 From around 150 countries, 26,000 participants took part in the contest, and over 65,000 photos were submitted. Fahim's photo was the top winner of next generation category in the event.
It is the first time that a photographer from Bangladesh got an award in any category at the prestigious Nikon Photo Contest, since its inception in 1969. The event winning photos of this season will be exhibited in late November in Nikon New York, Nikon London and Nikon Tokyo exhibition galleries.
Fahim graduated from the Department of Electrical and Electronic Engineering at Khulna University of Engineering and Technology (KUET) this year. He is a freelance photographer with over 30 national and international awards.
Earlier in 2018, he had won the Wikipedia photo contest "Wiki Loves Monument" in 5th & 15th place. Apart from that, he had been featured in National geographic website, The Telegraph and Daily Mail.
"This is the first time that I participated in the Nikon Photo Contest, Japan. Interestingly, I won the excellence award in my first participation, which is really extraordinary for any photographer. I am happy to be bringing the Nikon trophy for the first time in Bangladesh," said Fahim.
He added the photo "Karwaan Bazaar" basically represents the harsh reality of Dhaka, Bangladesh. It chronicles the life of a dedicated and courageous tailor, where one day in 2020 the market was swept away by heavy rains amid the pandemic, but his indomitable courage did not dampen his spirits.