Kohli has 'no regrets' over Aus bust-up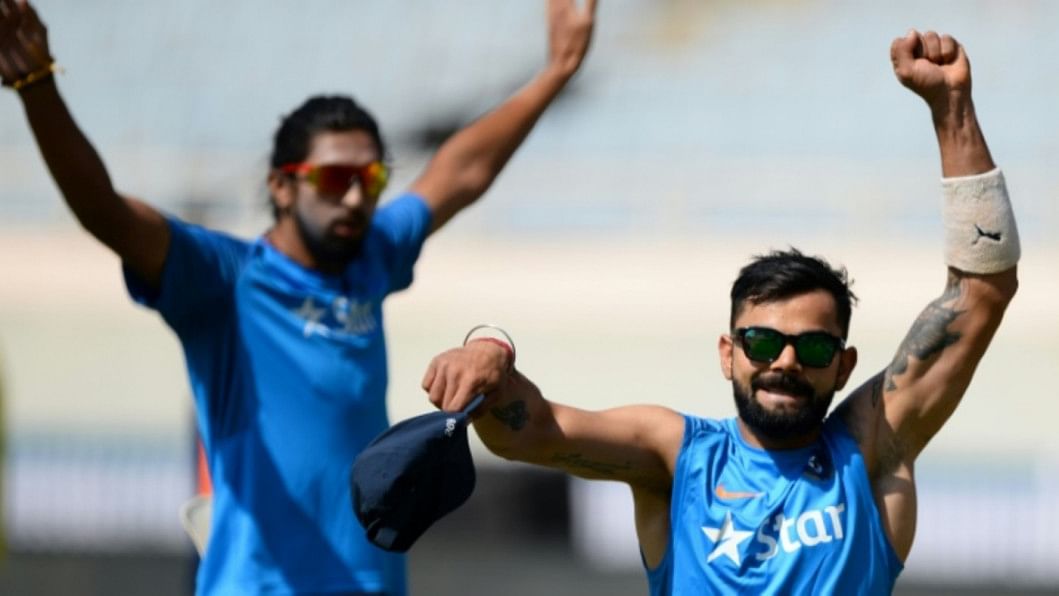 Indian skipper Virat Kohli said on Wednesday he had no regrets over a war of words with his Australian counterpart Steve Smith as the two sides prepare to resume their bitter battle for Test supremacy.
Kohli's explosive accusation after the second Test that Smith had been systematically abusing the decision review system (DRS) plunged the often tense relations between the two teams back into crisis mode.
Australia's board responded by calling the accusation "outrageous", prompting an equally vigorous defence of Kohli from his own employers.
Although both Smith and Kohli escaped punishment from the International Cricket Council, they were summoned to clear-the-air talks ahead of the third Test which begins in Ranchi on Thursday.
Speaking to reporters on the eve of the match, Kohli said his focus was now on the cricket but he refused to back down on his claims against Smith.
"I don't regret anything that I have said but at the same time it's very important not to be stupid and go on about the same thing on a daily basis," said Kohli.
"I think it was a mature decision on everyone's part to move on. We have seen instances in the past stretch on too long -- it just causes disharmony and there is no outcome to it.
"It's time we focus on the remainder of the series. There's a lot of cricket to be played and it should not happen in bad taste."
India were furious when Smith was spotted looking up at his dressing-room for guidance in Bangalore on whether to seek a review of the umpire's decision after being given out lbw -- a clear breach of the DRS rules.
While Smith called the incident on the fourth and final day a one-off "brain fade", Kohli said that "it's been happening for the last three days and it has to stop".
India and Australia, the top two-ranked teams in Test cricket, have often been at loggerheads and relations hit a low point in 2008 when Indian spinner Harbhajan Singh was accused of calling Andrew Symonds a monkey.
Kohli himself was fined 50 percent of his match fee three years ago for bringing the game into disrepute after flashing the middle finger to the crowd in the Sydney Test.