India's Manohar quits as ICC chairman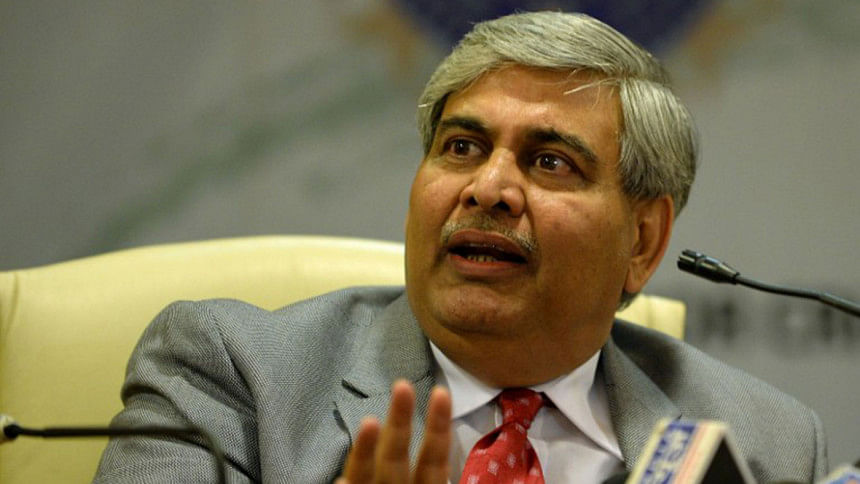 India's Shashank Manohar has resigned as chairman of the International Cricket Council after his push for reforms ran into opposition from his own board, media reports said Wednesday.
Manohar was unanimously chosen as the first independent ICC chairman last year for a two-year term and has been trying to bring in changes to the ICC's governance designed to reduce the power of the game's most powerful teams -- India, Australia and England.
The 59-year-old, a former head of the Indian board, cited personal reasons in his letter to ICC chief executive David Richardson, according to the cricinfo website.
"I have tried to do my best and have tried to be fair and impartial in deciding matters in the functioning of the Board and in matters related to Member Boards along with the able support of all Directors," he wrote.
"However, for personal reasons it is not possible for me to hold the august office of ICC Chairman and hence I am tendering my resignation as Chairman with immediate effect."
There was no immediate confirmation of the resignation from an ICC spokesman.
India last month voted against a proposed shake-up of the ICC, fearing a curb of its earnings and clout as a result of the changes to the organisation's financial and governance structure.
Since India's emergence as the most powerful country in world cricket, the ICC has often been accused of failing to exert its independence on key issues of governance.
Many of the game's smaller Test-playing nations have been accused of bending to India's demands in the ICC, desperate to attract tours by India which can ensure their financial security by selling TV rights.
Manohar, who is a lawyer by profession, took over as president of the Board of Control for Cricket in India in October 2015 for a second stint after the death of veteran administrator Jagmohan Dalmiya, before standing down in May 2016.
He became frustrated after coming under pressure to introduce reforms to the BCCI's governance recommended by a panel convened by the Supreme Court, including age limits for office-holders.