'Covid-19 certificates only for destinations which require it'
Expatriates' welfare minister says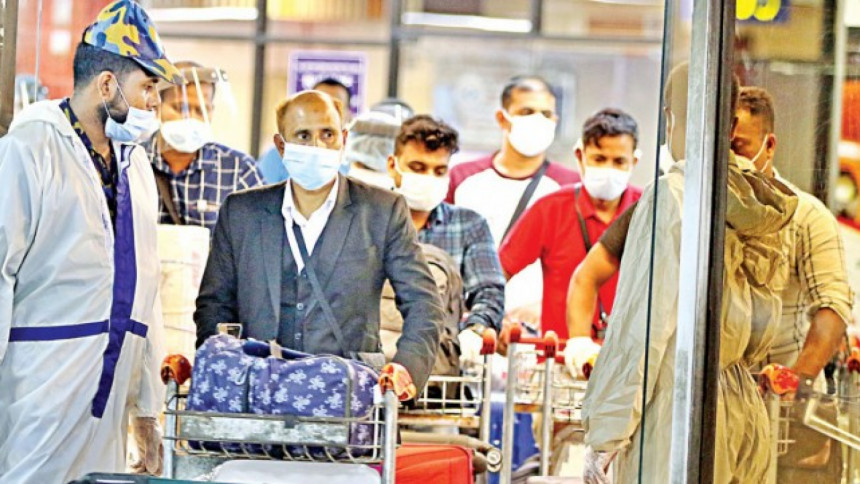 Expatriates' Welfare Minister Imran Ahmed today said obtaining coronavirus negative certificates will only be mandatory when destination countries ask for it.
At present, it is mandatory for all outgoing passengers, he said.
He came with the remark while addressing an inter-ministerial meeting held virtually on the emerging situation of coronavirus pandemic and doable for expatriate workers, reads a press release.
Chairing the meeting, the expatriates' welfare minister said health screening for all outbound passengers at airports has to be strengthened.
To this end, the civil aviation ministry and directorate general of health services will take necessary steps, he said, citing outcomes of the meeting.
The minister also said Covid-19 test labs for outgoing passengers and quarantine facilities for incoming passengers will be established in Chattogram and Sylhet as per a joint initiative taken by DGHS, armed forces division, prime minister's office, and the civil aviation and tourism ministry.
Foreign Minister AK Abdul Momen, State Minister for Foreign Affairs M Shahriar Alam, PM's Principal Secretary Dr Ahmad Kaikaus and Foreign Secretary Masud bin Momen, among others, attended the inter-ministerial meeting.