Man killed in workers-police clash in Dinajpur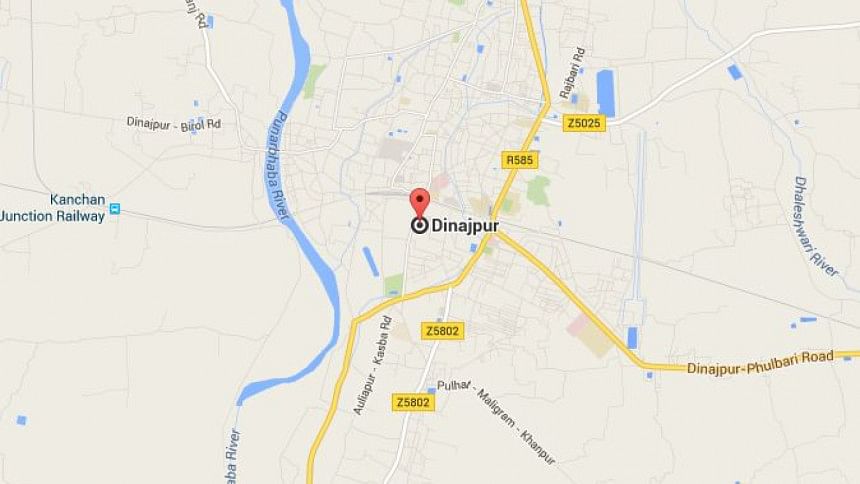 A man was killed in a clash between workers -- demonstrating over arrears -- and police in Dinajpur's Birol upazila last night.
The deceased, Surat Ali (40), was a tea-vendor working near the Rupali Bangla Jute Mill in the upazila, reports our Dinajpur correspondent quoting police.
Surat suffered injuries when jute mill workers, locals and police got into a clash -- resulting in police action, the correspondent reports quoting Sheikh Md Nasim Habib, officer-in-charge (OC) of Birol Police Station.
The jute mill workers started protesting yesterday evening, demanding their three-week arrears in front of the mill.
A clash eventually broke out when the managing director of the jute mill tried to pacify them, the workers said.
At one stage, workers along with locals started to vandalise the mill, the police official added.
When workers tried to attack law enforcers, police charged batons and fired three teargas canisters and 12 rounds of rubber bullets in self-defense, the OC said.
This is when Surat Ali was likely injured. He was taken to Birol Upazila Health Complex where doctors declared him dead.
Dr Tanjimul Haque, medical officer of the hospital, said Surat Ali was brought dead.
The body has been kept at Dinajpur Medical College and Hospital for autopsy.