Welcome back birds
Tangail youths seek to restore avian biodiversity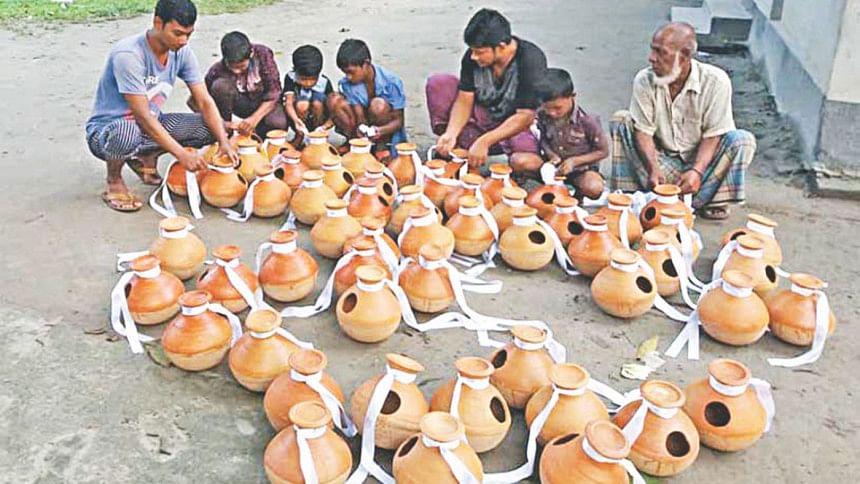 In Atia union of Tangail's Delduar upazila it's noisy nowadays, with the call of birds.
Martins, magpies, doves, pigeons, sparrows, and nightingales: many species that seemed lost to area are returning in numbers, thanks to an environmental initiative by local youths to provide them with earthen pot homes.
"Birds are the most beautiful creatures," says one of the youths involved, Talha Ahmed Saju. "But for a variety of reasons including climate change, they are being lost to our environment. Bird numbers are also declining due to loss of suitable roosting sites. We decided to do something about that."
Since last October, Talha and his friends have engaged local potters in making clay homes for the birds. Around 300 pots have already been attached to local trees, with a further 1,500 planned.
"Some locals were laughing at our activities in the beginning," says Shariful Islam who is also involved, "though we were happy with our project. Of course the greatest inspiration came when, within just a few days, different birds started to use the pots for shelter."
"It's not only Atia," explains his friend Aminur Rahman, "our goal is to make the whole of Delduar upazila a safe haven for birds. We only need a little patronage, perhaps from the upazila administration, to do it."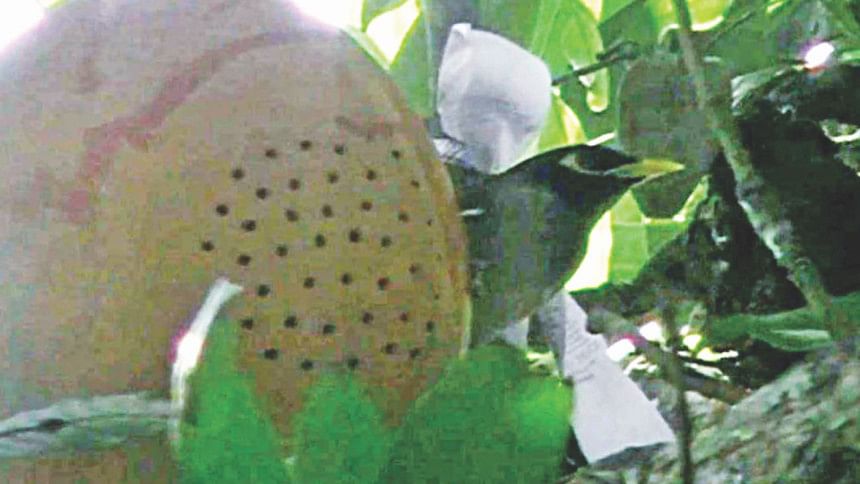 Atia Union Parishad's Chairman Sirajul Islam Mallik says the youths have done well in their attempts to restore biodiversity. "I will help them as much as I can," he says.
"I hope this initiative can serve to highlight the importance of protecting bird habitats," says Delduar's livestock officer, Dr Abdul Motaleb.
Sabina Yasmin, Delduar's upazila nirbahi officer who was assigned to the post just a few weeks ago, says she has heard of the initiative and will provide overall support.