Users can re-buy blocked SIM after May deadline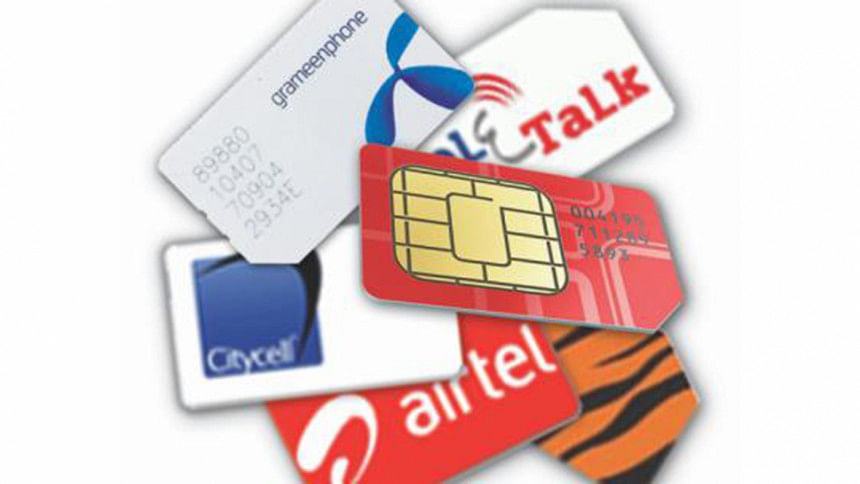 Mobile phone subscribers can re-buy their previous number upon failure to re-register their SIM cards with biometric data after May 31 deadline.
Bangladesh's telecom regulator BTRC took the decision today in a meeting with mobile companies allowing a 15-month window for the re-buy of SIM.
Subscribers are now re-registering their SIM cards using biometric fingerprint data after enforced by the government. Recently, the deadline was extended by a month.
Junior Telecom Minister Tarana Halim has repeatedly warned that subscribers who fail to re-register their connection biometrically, will suffer as their SIM cards will be blocked.
Up until the first week of May, 70 percent (92 million) of the active 130.9 million connections – of the available six mobile operator companies – have been registered.
A top offiical at BTRC sought anonimity to tell The Daily Star that today's meeting was held in view of the aftermath after active SIM cards get blocked after the re-registration deadline.
He said, for re-bought SIMs, operators will have to pay Tk 100 tax per SIM – the same as a new connection.
However, the new connection will have to be brought using biometric fingerprint data. Therefore, even if subscribers would want to get back old subscription after block, they will not be spared from submitting their biometric data.