US wants to help Bangladesh's airport security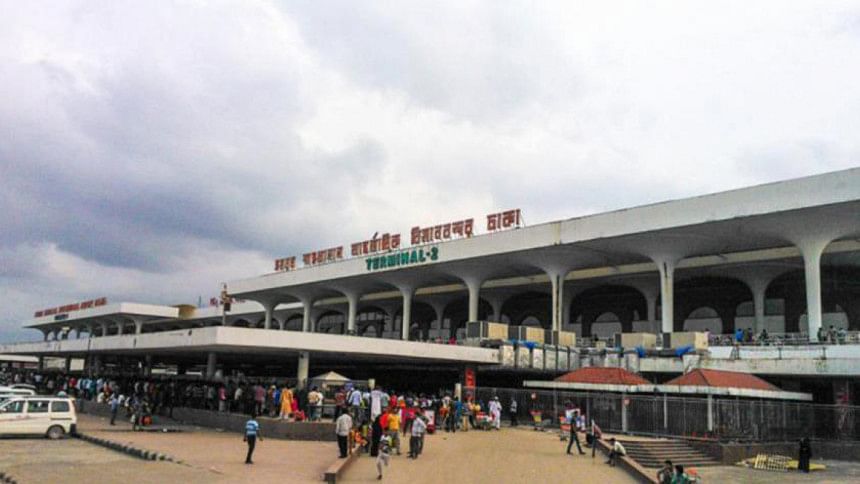 The United States today offered their assistance in ensuring "standard security" for Bangladesh's airports after the UK raised complain with Dhaka airport.
US' offer comes days after Bangladesh awarded Redline, a British firm, the contract of screening at Dhaka airport without floating a tender for the job.
READ MORE: UK's Redline gets security job
Click play button and listen audio:

The meeting, held at Civil Aviation Ministry this morning, was held between a high-level seven-member team of the US and authorities of Bangladesh, including the aviation minister.
"We discussed when Bangladesh wishes to consult and seek assistance from the US so that we can work together to improve security conditions," Alan Bersin, assistant secretary for US Homeland Security, told a post-meeting press briefing.
Civil Aviation Minister Rashed Khan Menon said: "The threat for terrorism is international. Every country in the world is now under a threat that particularly concerns aviation."
The minister added that discussion with the US is part of the government's effort for "unitedly tackling" the security concern at hand.
Representatives of US' Federal Aviation Administration, Transport Security Administration and US embassy in Dhaka were among the others of their seven-member delegation.
From Bangladesh side, apart from the minister, top foreign ministry officials, newly-appointed chief of civil aviation authority and chief of Biman were present.