Trawler sinking: 3 more bodies recovered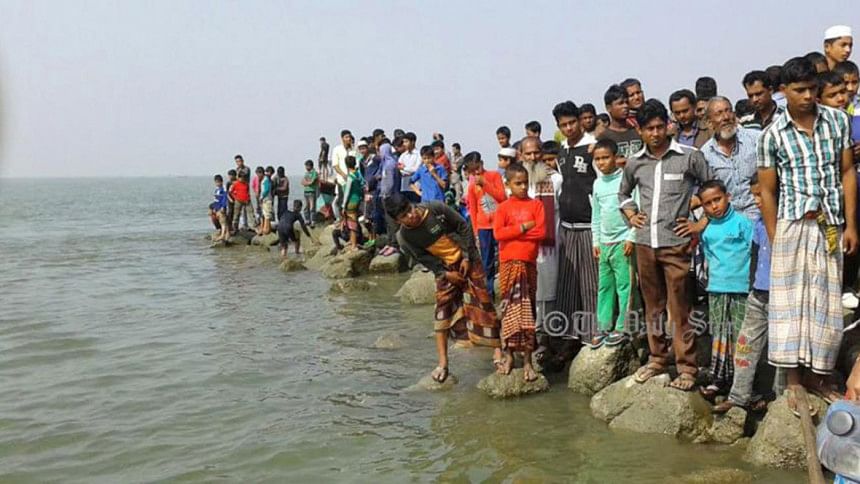 Police today recovered the bodies of three more people including a child and a woman, raising the death toll to seven from a trawler capsize in the Meghna river in Chandpur.
The deceased were identified as Nasima Begum, 28, Ratan, 2, and Ahmadullah, 44, said Wali Ullah, officer-in-charge (OC) of Haimchar Police Station.
Some fishermen found the bodies floating in Hijla area of Kaliganj around 3:00pm and informed the police. 
Two six years old children -- Siam and Shahjada -- remain missing, six days into the trawler capsize, the OC told our Chandpur correspondent.
At least nine people, including six children, went missing when the trawler sank after being hit by an oil-laden vessel in the dense fog on Tuesday.
Earlier yesterday, the law enforcers recovered the bodies of three children and a woman.
The trawler was pulled out of water around 6:30pm yesterday.
Many of the passengers managed to swim ashore after the accident.