Shooting Villagers: Complaints lodged against 7 BGB men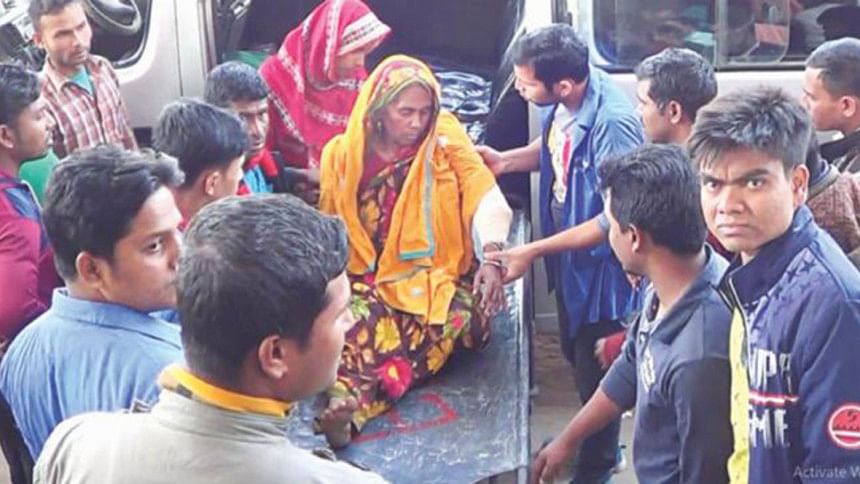 Family members of the three villagers, killed in a BGB firing in Thakurgaon, lodged three separate complaints against seven Border Guard Bangladesh members yesterday.
On February 12, BGB men opened fire on the villagers following a scuffle at Baharampur village in the district that left three -- Md Nabab, 29, Sadek, 50, and Md Joynul, 12 -- dead and at least 16 others injured.
Nabab's father Nazrul Islam, Joynul's father Nur Islam, and Sadek's elder brother Abdul Baset became plaintiffs of the complaints.
Lt Col Tuhin Mohammad Masud, 33, Nayek Subedar Md Ziaur Rahman, 35, Nayek Md Sabullah, 32, Nayek Md Delwar Hossain, 30, Sepoy Md Habibur Rahman, 30, Sepoy Md Mursalin, 32, and Sepoy Md Bayrul Islam, 28, were made accused in the complaints.
Of the accused, six are members of Betna camp and another is a company commander of 50, BGB battalion.
Nurul Islam, lawyer of the three plaintiffs, said the complaints were lodged with Haripur Judicial Magistrate Farhana Khan who took the charges into cognisance and scheduled the hearing on March 6.
Contacted, Lt Colonel Tuhin said, "BGB was deployed there to execute law and order. An investigation is going on into the matter.
"Everyone has their right to express their opinion. I have nothing to say on that," he added.
On February 14, BGB filed two cases against some 275 villagers of Baharampur, including two dead in this connection.