Teesta issue progresses quietly, confidently: Saran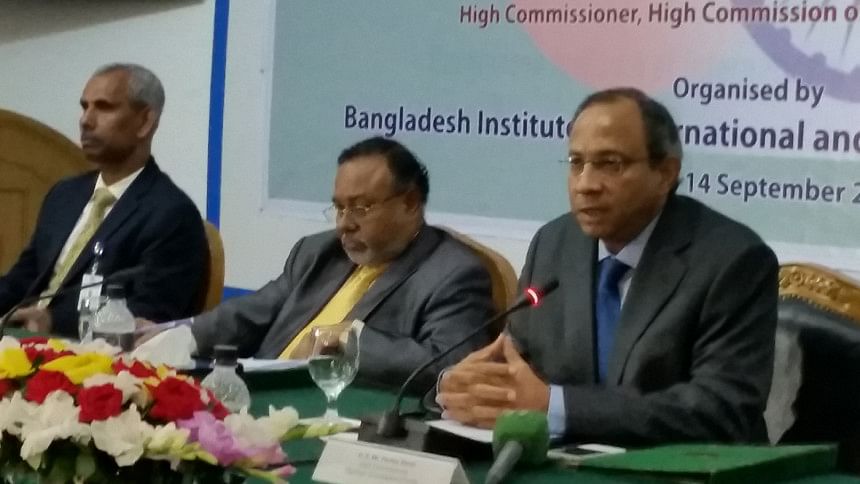 Indicating conclusion of Teesta Water Sharing deal soon, Indian High Commissioner in Dhaka Pankaj Saran today said there has been progress over the long-pending Teesta issue behind the scene quietly and confidently.
"I think it's better to work quietly behind the scene rather than advertise the progress," he said in a country lecture, adding: "Teesta deal will also happen soon like the settlement of Land Boundary Agreement (LBA) between our two countries."
Bangladesh Institute of International and Strategic Studies (BIISS) arranged the lecture titled "Recent Developments in Bangladesh-India Bilateral Relations and Its Prospects" at its conference room in the city.
Pankaj confidently said Teesta deal will take place because that is something which both sides want to settle quickly.
Describing water as a big and broad area, the Indian envoy said once both the countries get some confidence boost up with Teesta than perhaps other areas related to water management, it will become easier to deal with.
Chairman of BIISS Ambassador Munshi Faiz Ahmad chaired the session while BIISS Director General Maj Gen AKM Abdur Rahman also spoke.