Tavella's body handed over
Body to be flown to Italy tonight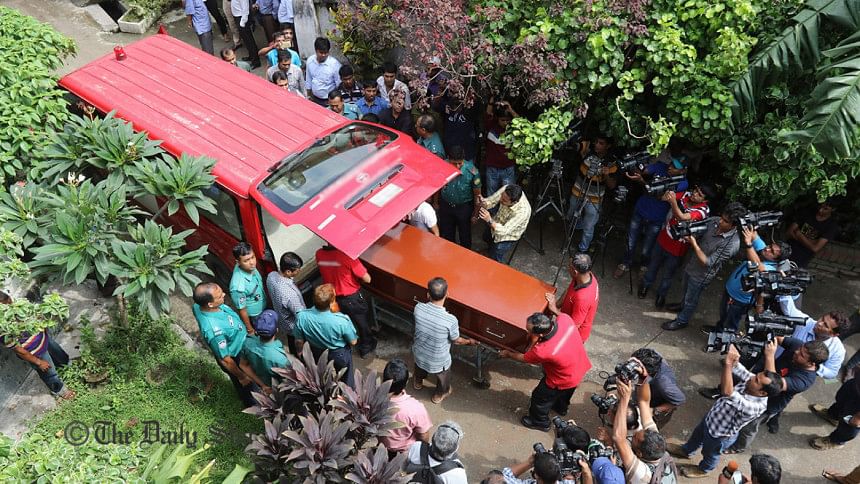 Body of Italian citizen Cesare Tavella, who was killed in Dhaka's Gulshan diplomatic zone, has been handed over to the country's local mission.
READ MORE: Italian shot dead in Gulshan
The body will be flown to Italy tonight via courier, said Zeahad Hossain, an inspector of Detective Branch and the probe officer of the murder suit.
READ MORE: Foreign missions concerned
Italian embassy officials received Tavella's body from Dhaka Medical College Hospital's mortuary around 12:10pm. The body was taken away in an ambulance.
READ MORE: A murder and an 'alert'
Tavella was working as project manager of Profitable Opportunities for Food Security (Proofs), a project of Netherlands-based organisation ICCO Cooperation.
READ MORE: Diplomats want more security
Barely five days after his murder, a Japanese national, Kunio Hoshi, was shot dead in Rangpur on October 3. He was buried in the district as per Muslim rituals.
Police say they have "vital leads" into the Tavella's murder. However, nobody has been arrested in connection with the murder yet.