Son arrested over Bangladeshi couple murder in US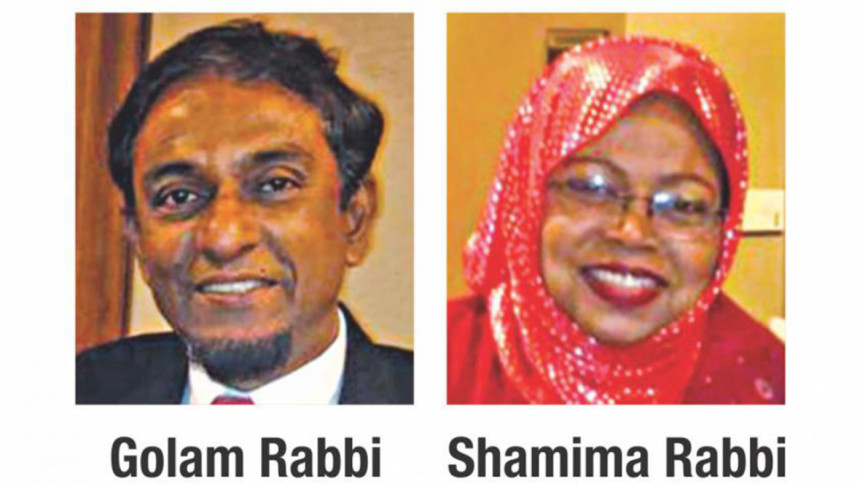 San Jose police arrested the eldest son of the Bangladesh-origin couple who were found dead inside their California home Sunday.
Hasib Bin Golam Rabbi, 21, was taken into custody by the Covert Response Unit in connection with the deaths, reports NBC.
Citing unnamed sources, NBC reported that Hasib, who also goes by Haseeb, was reportedly found Wednesday in Tracy area and was expected to be booked in the killings of the couple.
The deceased, Golam Rabbi, 59, and his wife Shamima Rabbi, 57, were found dead by relatives and friends after the couple was not heard from for days.
Friends said the Golam Rabbi's left Bangladesh decades ago, and since then have cultivated a nice life in the United States.
Golam was an engineer, and his wife was an accountant.
Their sons -- aged 17 and 21 -- were not at home during the murders, they said.
Police initially said that they suspect the couple was killed by someone they knew.
A source familiar with the crime scene said a hand-written note was found on the floor inside which read: "Sorry, my first kill was clumsy."
And there was a second note said to be a manifesto of sorts written across a wall in the same ink.
"The note seems to imply it was not a random act of violence, but probably some design behind that, some purpose, so that has shocked us even more," said Hasan Rahim.
Ramin is a spokesman for the Evergreen Islamic Center, which the couple attended.  He says he's known the couple for 30 years and describes them as humble people of service.
Ramin says Golam Rabbi and his oldest son Hasib seemed to get along well.
"I always saw the son with the father and I didn't see anything special that stood out.  But I have to say the son was not very talkative.  He was more on the quiet side," said Ramin.
The couple's homicides rocked the local Bangladeshi community. On Wednesday, flowers remained outside the deceased couple's home where they lived with their two sons.
Source: NBC Bay Area