Settle dispute over Turag land: HC to BIWTA
Pillars being built on their land, claim 62 families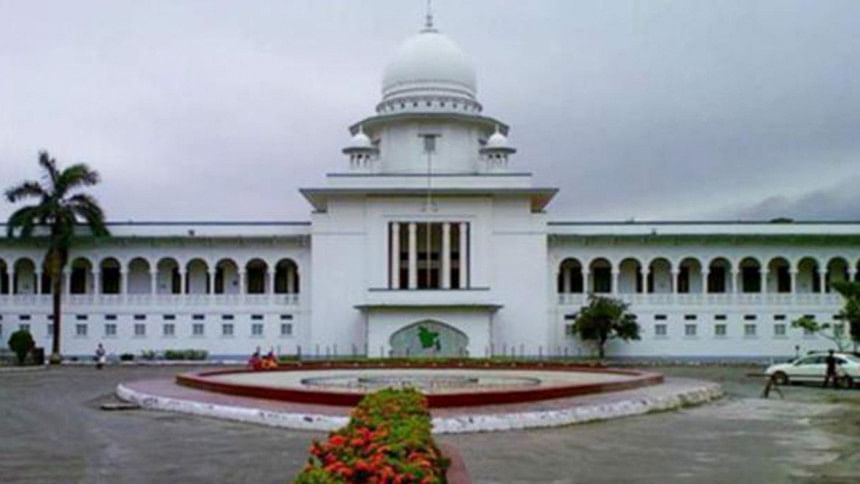 The High Court today directed Bangladesh Inland Water Transport Authority (BIWTA) to settle within 15 days the application filed by 62 families challenging BIWTA's action for establishing pillars in the families' land adjacent to the bank of Turag river in Savar.
The HC bench of Justice M Enayetur Rahim and Justice Md Mostafizur Rahman came up with the order following a petition filed 62 families, led by one Jonayed Ahmed.
Following a writ petition filed by Human Rights and Peace for Bangladesh (HRPB), the HC in June 2009 had directed the government to demarcate the boundaries of four rivers around Dhaka — Buriganga, Turag, Shitalakhya and Balu through conducting cadastral survey and revisional survey.
Accordingly, BIWTA started building pillars on the boundaries of the rivers including Turag.
On November 27 last year, Jonayed Ahmed submitted an application to BIWTA claiming that the authorities concerned of had started establishing pillars on their [the families] land at Bordeshi Mouja in Savar beyond the boundary of Turag River.
In the application, they requested BIWTA not to put pillars on that land, court sources said.
As BIWTA did not respond to the application, the 62 families led by Jonayed submitted a supplementary petition to the HC on January 20 this year, seeking necessary order.
Advocate Fahad Mahmud appeared for the 62 families, while Advocate Manzill Murshid argued for HRPB and Deputy Attorney General Amit Talukder represented the state.