Section 57 of ICT Act challenged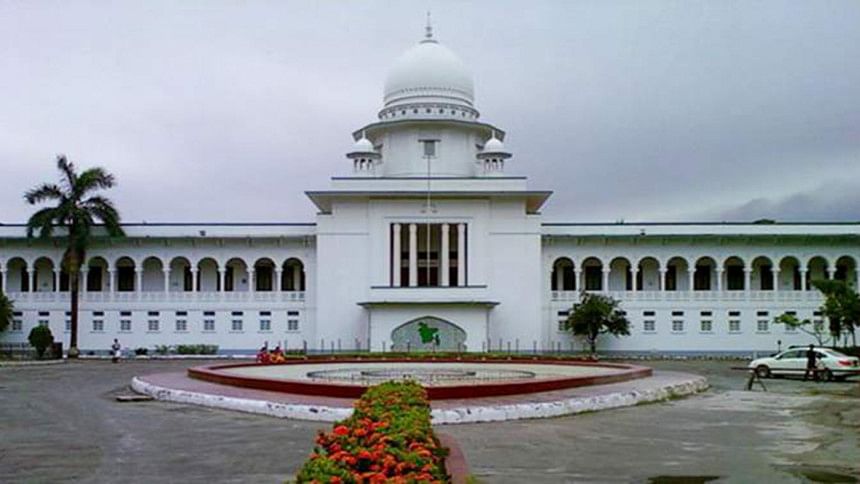 A man accused under Section 57 of the Information and Communication Technology (ICT) Act today challenged the legality of the provision which has come under severe criticism recently.
Zakir Hossain filed the writ petition urging the High Court to declare the section unconstitutional.
A rough translation of Section 57 (1) says: "If any person deliberately publishes or transmits or causes to be published or transmitted in the website or in any other electronic form any material which is false and obscene and if anyone sees, hears or reads it having regard to all relevant circumstances, its effect is such as to influence the reader to become dishonest or corrupt, or causes to deteriorate or creates possibility to deteriorate law and order, prejudice the image of the state or person or causes to hurt or may hurt religious belief or instigate against any person or organisation, then this activity will be regarded as an offence."
Citing the petition, his lawyer Shishir Manir told The Daily Star that the section has clearly violated the constitutional provisions regarding equality before law, right to protection of law, protection of life and personal liberty, and freedom of thought, conscience and free speech.
The term of the offence under this section is vague and wide and, therefore, there is a scope for anybody to be harassed under this provision, he said.
The term of the offence must be specific under the penal law, the lawyer added.
Shishir Manir said the highest punishment for the same offence under the Pornography Act is five years' imprisonment.   
The HC might hold hearing on the petition on August 30, the counsel added.