SC verdict on SQ Chy appeal July 29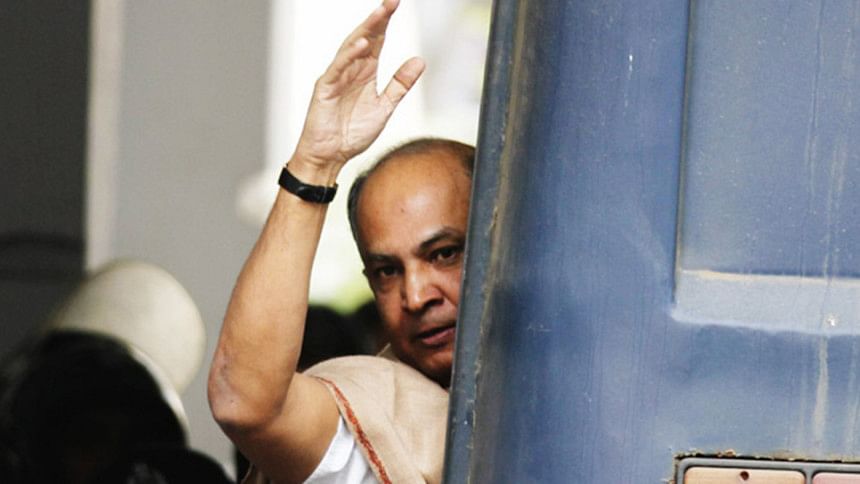 The Supreme Court will deliver its verdict on July 29 on the appeal of BNP leader Salauddin Quader Chowdhury challenging the death penalty awarded to him for committing crimes against humanity during the Liberation War in 1971.
A four-member bench of the Appellate Division headed by Chief Justice SK Sinha fixed the date after concluding hearing on the appeal.
During today's hearing, Salauddin's lawyer Khandaker Mahbub Hossain prayed to the apex court to acquit his client of the charges, saying the BNP leader was not involved in any crimes against humanity as he was not in Bangladesh during the Liberation War.
On the other hand, Attorney General Mahbubey Alam prayed to the court to uphold the death penalty and said the charges brought against Salauddin have been proven beyond reasonable doubt.
On October 1, 2013, The ICT-1 found Salauddin guilty of nine of the 23 charges brought against him of his wartime offences.
The tribunal handed him death penalty on four charges, 20 years in jail for three charges and five years in jail for two other charges.
The BNP leader on October 29, 2013 appealed to the SC against the verdict seeking acquittal of all charges.