SC clears way for cadet Pollen murder trial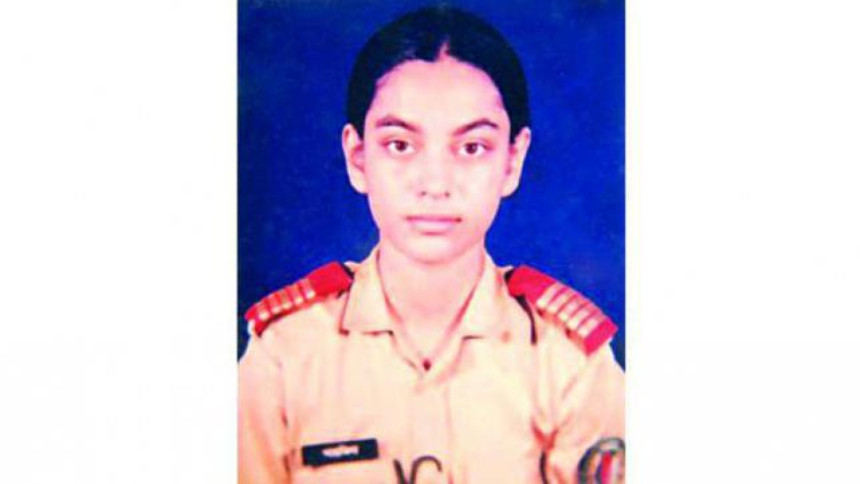 The Supreme Court today upheld a High Court order that cleared the way for a lower court concerned to resume the trial for the murder of cadet Sharmila Shaharin Pollen.
A four-member bench of the Appellate Division headed by Chief Justice Surendra Kumar Sinha dismissed a leave to appeal petition filed by four accused of the case challenging the HC order.
Complainants' lawyer advocate Khandaker Mahbub Hossain told reporters that there is no legal bar to run the trial proceedings of the pollen murder case following the apex court order.
Pollen, 18, a twelfth grader of Mymensingh Girls' Cadet College, was found dead in the bathroom of her dormitory on February 11, 2005.
On April 6, the High Court cleared the way to run the case after rejecting a petition jointly filed by the four accused.
In March last year, a Mymensingh court indicted five people in the case -- then adjutant Maj Nazmul Haque, then associate professor Abul Hossain, then sergeant Nawsher-uz-Zaman, then security guard Hena Begum, and then deputy adjutant general Maj Monir Ahmed Chowdhury. Maj Monir is absconding.
Pollen's father Abul Bashar Patwary, a retired air force officer, of Chandpur, alleged that her daughter was tortured and strangled, and then her body was hanged inside the bathroom to pass it off as a suicide.