SC asks 2 ministers to reappear before it Mar 27
It rejects Qamrul's explanation, accepts Mozammel's on their comments about CJ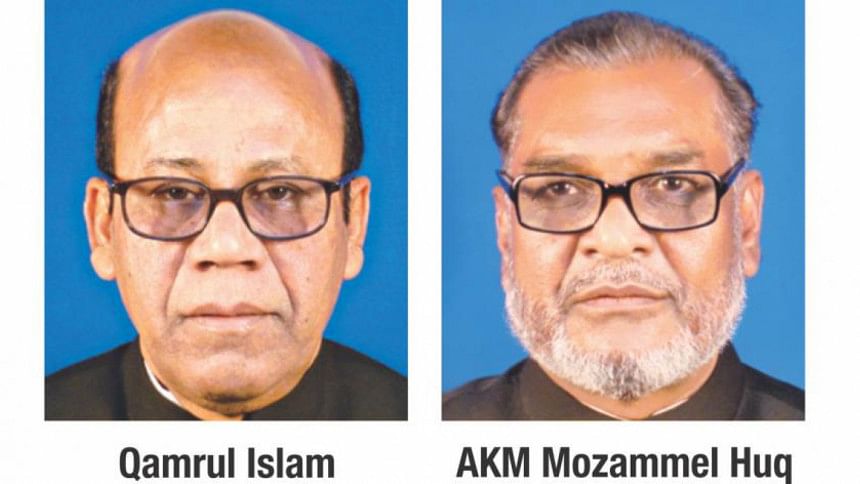 The Supreme Court today seriously criticised two ministers for their comments about the Chief Justice Surendra Kumar Sinha in relation to the hearing of an appeal of war crimes convict Mir Quasem Ali.
The ministers not only undermined the chief justice but also dishonoured the entire judiciary by their statements, the SC said.
The court said the two ministers have made arrogant comments about the chief justice and the judiciary.
The court rejected the explanation made by Food Minister Qamrul Islam in response to its contempt of court rules as Qamrul said he made the comment out of emotion as a freedom fighter.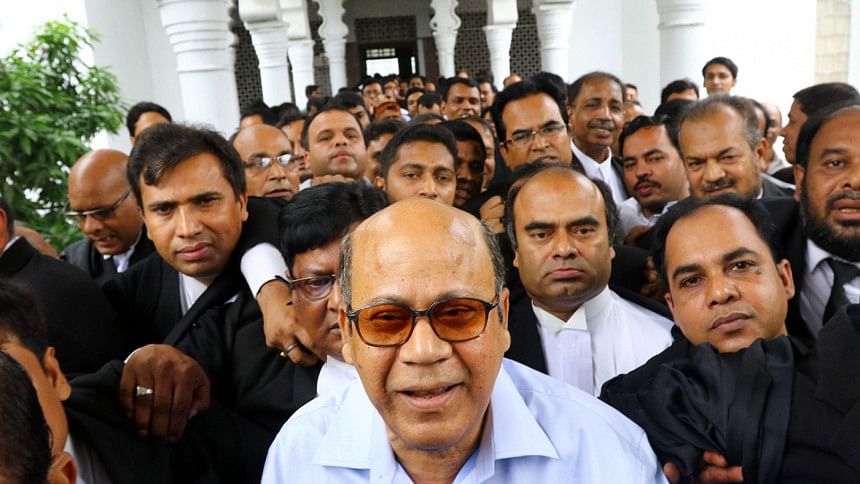 A seven-member bench of the Appellate Division headed by the chief justice accepted the explanation from Liberation War Affairs Minister AKM Mozammel Huq.
READ MORE: 2 ministers face contempt rule
The two ministers appeared before the apex court at 9:00am in connection with the contempt of court rule issued by the court on March 8.
The SC fixed March 27 for further hearing of the rules and asked the ministers to appear before this court on that day.
During hearing today, Justice Sinha said if the chief justice could withdraw himself from the war crimes cases riot would take place in the country and the entire trial proceeding of the war crimes cases would be hampered.
He said if the chief justice could be purchased at a cost of Taka one thousand crore, the four other judges cannot be purchased.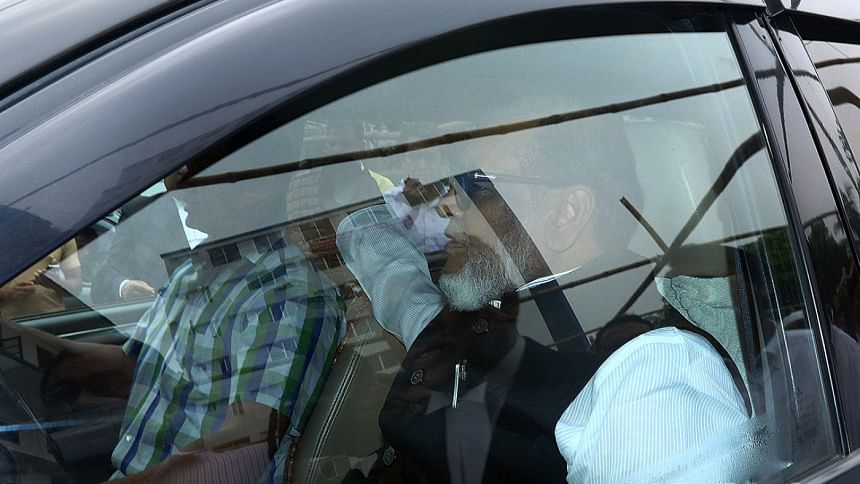 The law will run on the straight way against anybody how much powerful he or she could be.
This court will not hesitate to pass any order for protecting the constitution, the CJ said.
ALSO READ: Qamrul offers apology to SC
The CJ told Qamrul's lawyer Abdul Baset Mazumder that the minister has confessed to his guilt. And questioned that by doing so whether he has violated his oath.
Justice Sinha said he communicated the law minister when he was in Nepal through the high commission office to ask the two ministers to apologise unconditionally through holding a press conference for their derogatory comments about the CJ.
And he requested the law minister to raise the issue in the cabinet meeting.
The prime minister scolded the two ministers in a cabinet meeting which was not enough as the ministers did not apologise through a press conference.
The court is a part of the constitution not the government. Judiciary and government should have mutual respect.