Cyber Safety in Bangladesh: 32pc children bullied online
Unicef study says after survey on 1,281 kids aged 10 to 17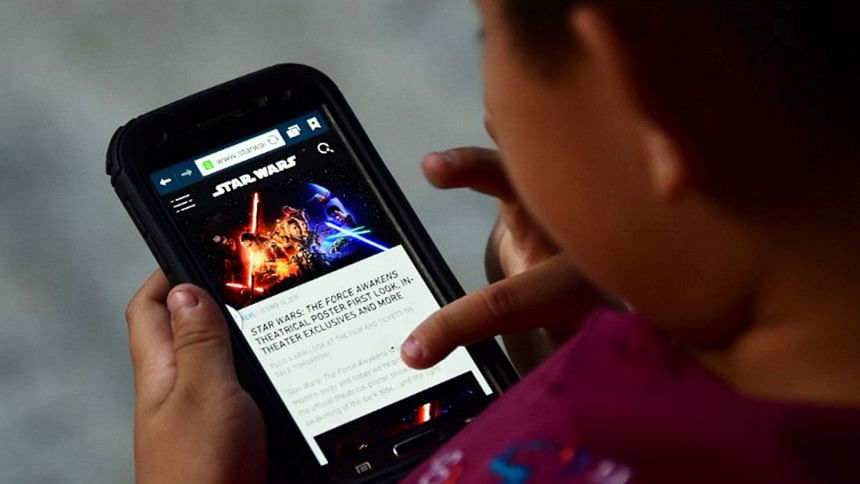 Around 32 percent children in Bangladesh, aged between 10 and 17, face cyberbullying, violence and harassment online, according to a survey.
Online Safety of Children in Bangladesh, a study commissioned by Unicef Bangladesh, revealed the information on the Safer Internet Day yesterday.
The United Nations Children Fund also urged the authorities concerned to take concerted actions to tackle and prevent violence against children and young people online.
The organisation surveyed 1,281 children from different schools, colleges and madrasa and found that 25 percent of them accessed the digital world as early as 11.
Besides, 63 percent of the children use their own room as primary internet usages point, indicating prevalence of "bedroom culture" among them that allows less supervised internet uses.
The study also revealed that 70 percent of the boys and 44 percent of the girls surveyed admitted accepting unknown people on their "online friends" list, risking their safety.
Some 10 percent of the children reportedly faced religiously provocative content online, the survey read.
Yesterday, a press briefing was held at Janata Software Park in the capital's Karwan Bazar area.
In the briefing, Mustafa Jabbar, post, telecommunication and information technology minister, said the government was working on the cyber security issue to ensure safe digitalisation.
He also urged the authorities to incorporate the digital safety matter into regular education curriculum.
Echoing the minister's comment, TIM Nurul Kabir, an independent analyst of digital service, requested the Unicef to formulate a global standard education curriculum for young people and children.
Edouard Beigbeder, Unicef Bangladesh representative, said, "We've heard from children and young people from Bangladesh and around the world and what they are saying is clear: The Internet has become a kindness desert.
"That's why this Safer Internet Day, Unicef is following young people's lead and inviting everyone to be kind online, and calling for greater action to make the Internet a safer place for everyone, especially children," he added.
Apart from publishing the survey result in Bangladesh, Unicef ran a poll worldwide on the issue where more than 1 million people responded over five weeks from more than 160 countries.