Rohingya man killed in elephant attack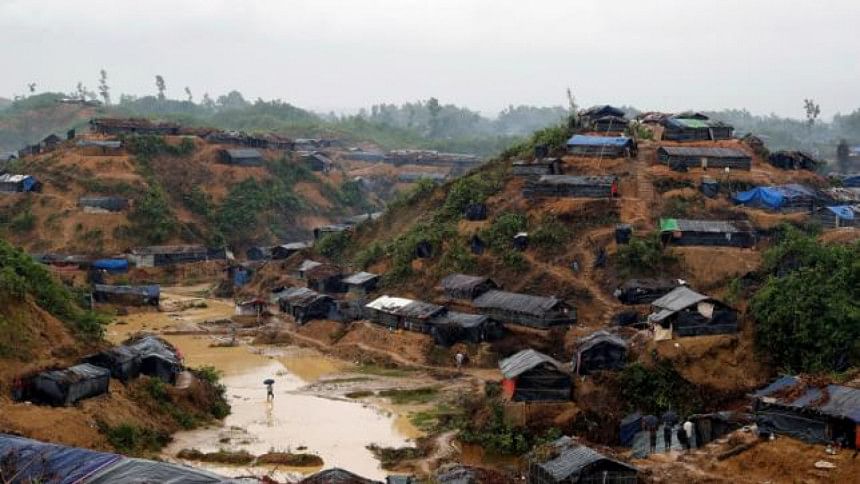 A Rohingya refugee was trampled to death and five others injuried in what is believed to be a wild elephant attack in Ukhia upazila of Cox's Bazar early today.
The deceased was identified as Yaqub Ali, 45, our Cox's Bazar staff correspondent reports quoting police.
Six makeshift shelters were also demolished in the elephant attack around 4:00am in Madhurchara area of the camp, said Abul Khayer, officer-in-charge of Ukhia Police Station.
The injured were admitted to Ukhia Upazila Health Complex, he said.
"Two wild elephants attacked the six shelters, which were situated at the edge of the refugee camp, killing Yaqub on the spot," said the OC.
A total of 12 people has been killed in a spate of wild elephant attacks.