Ratified land bill to be sent soon: Indian envoy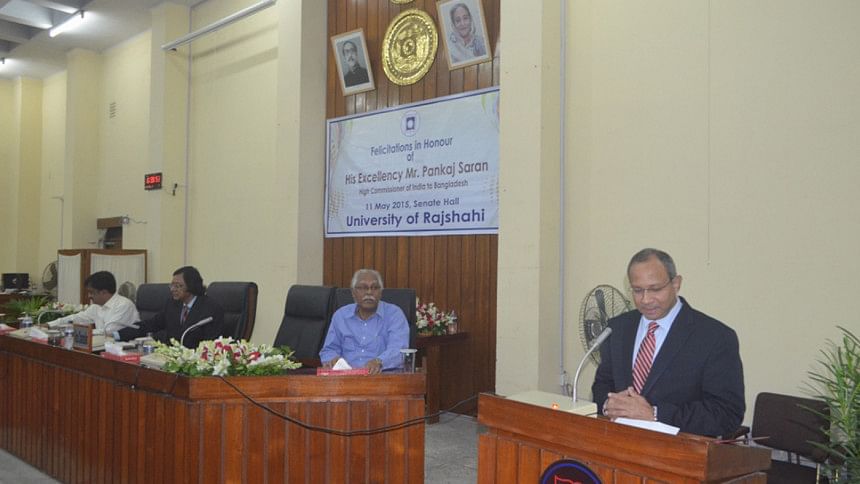 Indian High Commissioner in Dhaka Pankaj Saran today said the final ratification of the historic Land Boundary Agreement (LBA) will be forwarded to Bangladesh soon after completing some internal procedures.
"The relationship between the two nations gets a new dimension after passage of the LBA bill," he said at Rajshahi University.
He was addressing a felicitation programme organised by the university authorities at Senate Bhaban on the campus, reports our correspondent.
"Bangladesh is a trusted friend of India. India always stood beside the people of Bangladesh like in 1971 during the Liberation War of the country," he added.
He said India government is also working vigorously to seal the deal on Teesta River Water Sharing Agreement with Bangladesh to boost the bilateral relation.
Pankaj Saran stressed that India and Bangladesh would work together in the development of education sector for the welfare of the two nations.
"We have to look for how we can move ahead and cooperate in cultural and social development–poverty alleviation and economic development," he observed.
He also stressed the need for a mutual understanding on the issues of social and intellectual sharing.
RU Vice-Chancellor Prof Muhammad Mizanuddin, Pro-VC Prof Chowdhury Sarwar Jahan among others addressed the programme.