OC, ASI closed over rape at Khulna railway station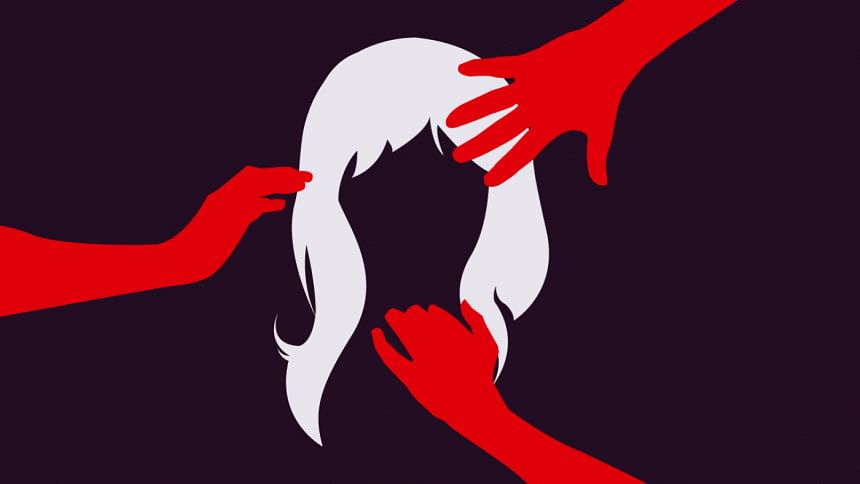 The officer-in-charge (OC) and assistant sub-inspector (ASI) of Government Railway Police Station in Khulna were withdrawn today on charge of raping a woman at Khulna Railway Station.
OC Osman Gani Pathan and ASI Nazmul Haque were closed to Pakshey Railway Station as per the order of Mohammad Nazrul Islam, superintendent of police (SP) of Pakshey Railway Police, our Khulna correspondent reports quoting Firoz Ahmed, assistant superintendent of police (ASP) of Kushtia Railway Circle.
The two officials were closed in order to keep the probe influence-free, said Firoz Ahmed, also the chairman of the three-member probe committee formed on Monday by Railway Police.
The OC was named an accused when the victim filed a complaint in this regard with the district's additional chief judicial magistrate's court on Sunday.
WHAT HAPPENED AT THE STATION?
According to the case statement, the woman was detained inside a train by railway police in Phultala Railway Station. She was then forced to disembark and was taken to Khulna Railway Station, said the victim's sister.
At the station, the first to rape her was OC Osman. After him, the other policemen took turns in raping her.
The next day, the alleged rapists filed a case against the victim for possessing five bottles of Phensedyl, after which a court sent her to jail.
On Sunday, the victim filed a bail petition with the district's additional chief judicial magistrate's court and filed the complaint against the policemen, the sister said.
The court then sent her to KMCH for a medical test.
Contacted, the OC denied the allegations and claimed he was not present at the police station that night.