Rampal plant might destroy Sundarbans: Prof Dwijen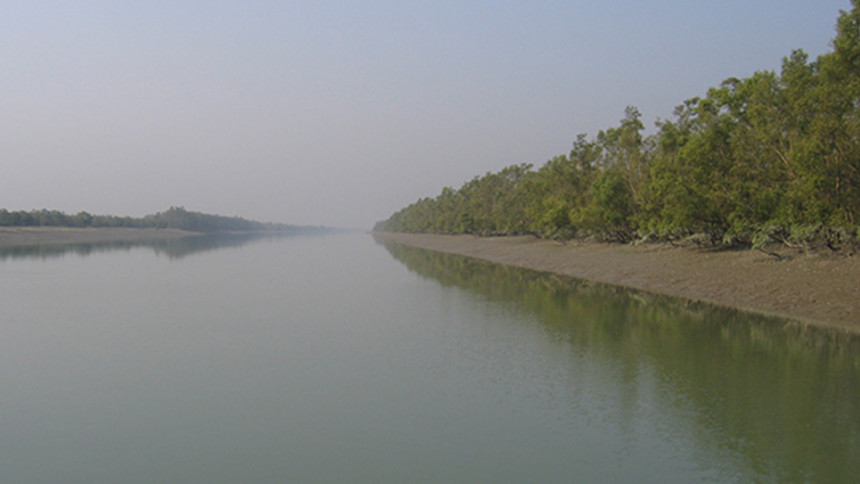 Ekushey Padak winner and country's renowned botanist Prof Dwijen Sharma today said the government should cancel the Rampal power plant project, assuming it would pose a permanent threat on the Sundarbans.
"We only see the immediate gain. We fail to see and realise the long-term loss of our environment," he told The Daily Star at a programme in Dhaka.
Tarupallab, a nature study organisation, arranged the programme on the 85th birthday of Prof Dwijen Sharma and a nature fair at Bangladesh Central Public Library in Shahbagh. Cultural Affairs Minister Asaduzzaman Noor was present as the chief guest in the programme.
The eminent nature lover said the government seemed to be indifferent about consequences of probable adverse impacts on the environment by different quarters. He said the forest pirates had been taking control the Sundarbans but the government's security forces failed to take action against them.
According to experts, the 1,320MW coal-fired plant's construction in Bagerhat would turn out to be catastrophic for ecological balance of the forest and leave natives vulnerable to natural disasters.
Prof Dwijen Sharma also expressed concern over government failure to streamline the industry-zones.
"The industry owners don't have any organised system to manage their wastages. Our government is also indifferent in this regard because they can't compel them to maintain a system," he said.
The noted botanist also expressed dissatisfaction over the social activism against destruction of forests and environment.
"The social voice against forest grabbers is not strong. We need stronger movement to compel government in taking effective actions against forest grabbers," he added.