Cops now blame Rabby
Rabby can file case against torturer cop: SC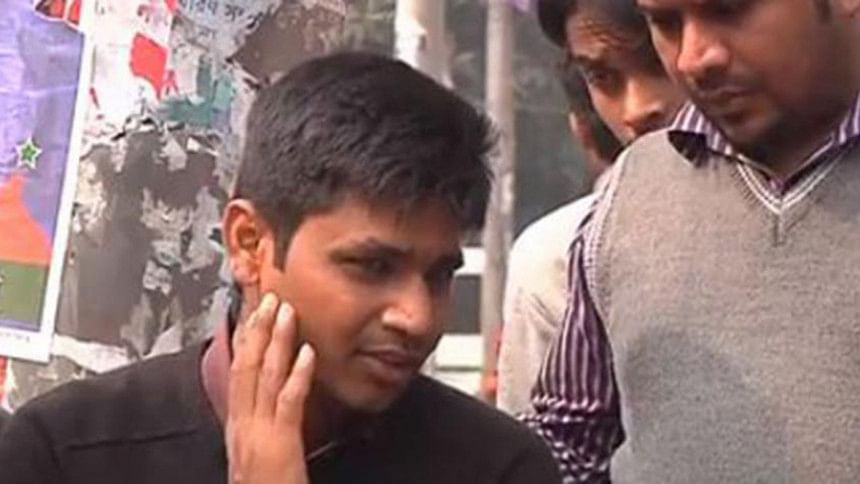 - Probe report blames Rabby for the torture
- SC says victim can file case against torturer cop
- AG says case would dampen police morale
Police today told the Supreme Court that Bangladesh Bank official Golam Rabby obstructed them from discharging their duties and scuffled with them during search earlier this month.
On receiving the primary investigation report from police, the SC ruled that Rabby can file a case against the suspended sub-inspector of Mohammadpur Police Station, Masud Shikder, who allegedly led the January 9 torture on him.
He can file a case with a police station or with the court, the four-member apex court bench led by Chief Justice Surendra Kumar Sinha said. The case has to be recorded, it added.
READ MORE: Tortured BB official recalls cop brutality
The bench came up with the order while hearing a government petition seeking a stay on filing of case over the incident.
Attorney General Mahbubey Alam told the court that the case would dampen the morale of the police force.
While returning home on January 9 night, Rabby was intercepted, harassed and tortured by SI Masud Shikder. According to Rabby, the cops threatened to kill him if he failed to pay a Tk 5 lakh in bribe.
The incident sparked countrywide outrage. Following the outcry, the policeman was first closed and later suspended.
PROBE REPORT BLAMES RABBY FOR THE TORTURE
The probe report, prepared by police, says Rabby obstructed police while discharging their duty and locked into a scuffle with the lawmen while being searched.
Therefore, a constable slapped him, the attorney general said after handing over the probe report to the SC today.
After strong outcry after the January 9 incident, the High Court was moved to file a case against the police torture.
The HC ruled in favour of filing a case. The government moved the apex court with a bid to stay the case filing. The chamber judge stayed the case filing until January 25.
Today, the full bench of the Supreme Court took the petition in for hearing.