Public university teachers protest for pay scale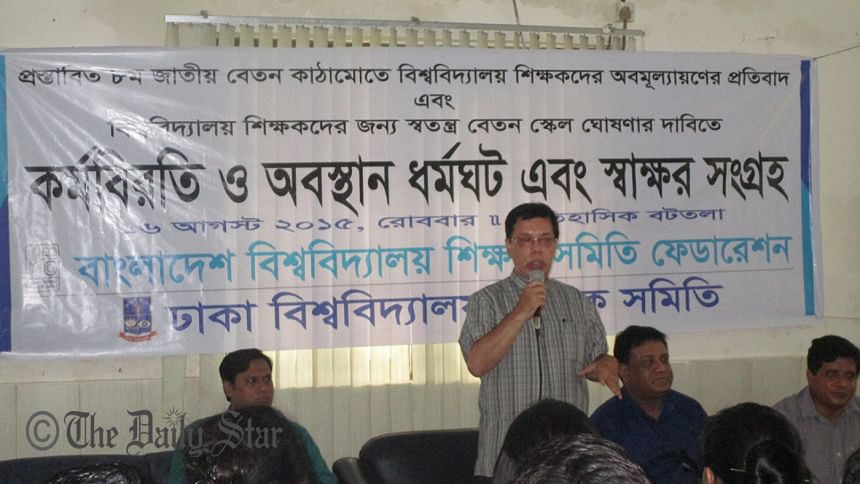 Public university teachers throughout Bangladesh went on work abstention this morning demanding a separate pay scale.
Teachers of all the 37 public universities in the country began the three-hour abstention threatening to go for "tougher programmes" if their demands are not met.
They have decided to boycott classes for three hours every Sunday of this month to press home their demand.
Their other demands are – same salary and allowance for senior [selection grade] professors as senior secretaries and same pay scale for professors and secretaries; ensuring university teacher's status in accordance with their expected pay scale in the state's warrant of precedence, provision of cars and other allowances for them like the bureaucrats.
In Dhaka University, teachers started a signature campaign from 10:00am at Teachers' Club which was endorsed by over 700 supporters in three hours.
"We will submit the signatures to the ministry concerned to press our demand," said Maksud Kamal, secretary general of Federation of Bangladesh University Teachers' Association.
"We will refrain from taking classes but examination will remain out of purview of the programme," he added.           
Teachers of Rajshahi University also began a signature campaign this morning in front of its Senate Building.
Earlier, vice-chancellors of these public universities had warned Education Minister Nurul Islam Nahid of instability among teachers over the pay scale.