Public university teachers call strike Sep 8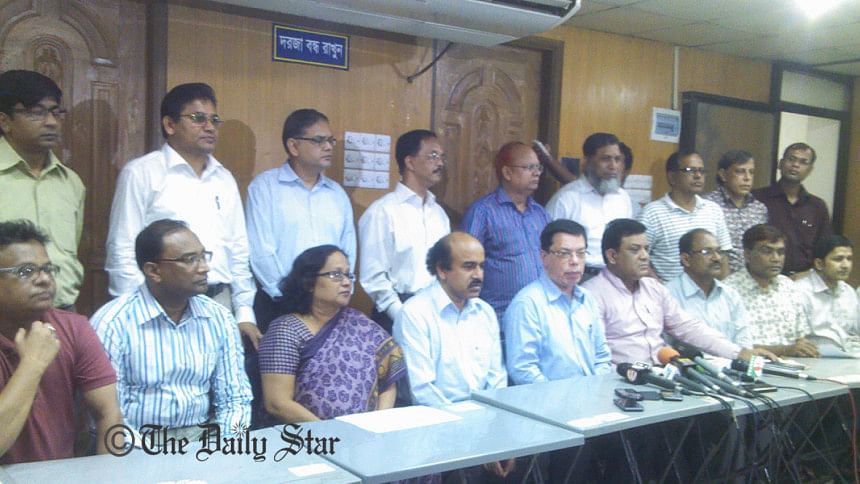 Public university teachers today called a strike for September 8 across all state-run universities demanding revision of the proposed 8th national pay scale and a separate one for them.
No class and examinations will be held on the day.
Professor Maksud Kamal, secretary general of Federation of Bangladesh University Teachers' Association (FBUTA), declared the programme at a press conference held at Bangabandhu Sheikh Mujib Medical University.
The decision was made during a general meeting of representatives of the teachers' associations of several public universities at Dhaka University Club in the morning.
Later, they held another meeting with the vice-chancellors of around 20 public universities at a conference room of BSMMU. The VCs also agreed with their demands.
These teachers have been agitating since May 14 with a four-point demand that includes a separate pay scale for them.
The agitating teachers have termed the proposed pay scale "disgraceful and discriminatory for them".
Meanwhile, a meeting with newspaper editors and electronic media authorities has been scheduled for September 10.
On September 13, a rally of university teachers will be held at Dhaka University's Aparajeyo Bangla premises. A memorandum containing signatures collected from the teachers supporting their demands will also be submitted to the education minister on that day.