Primary pass rate over 97%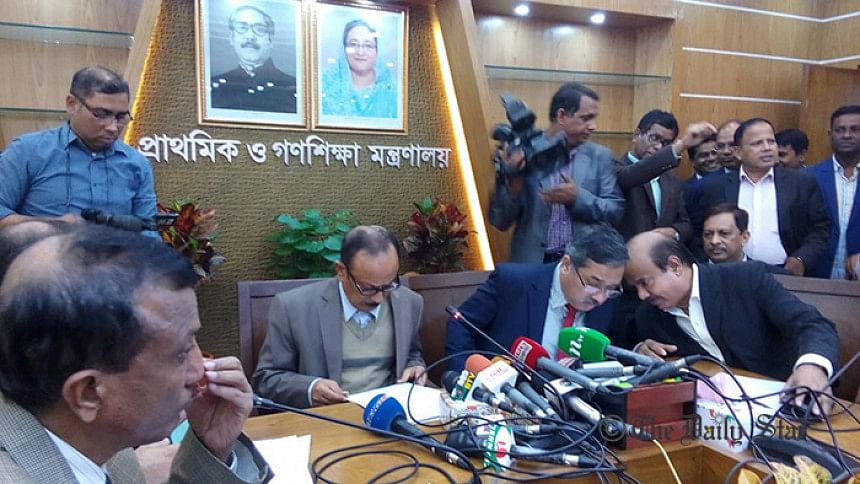 Fifth grade terminal examination Primary Education Completion (PEC) witnessed a rise, marking at over 97 per cent this year.
The pass rate is 97.59 per cent, up from what was 95.18 per cent last year. The pass rate in Ebtedaye terminal tests was 97.69 per cent.
The number of GPA 5 achievers in PEC stood at 3,68,193, which rose from 2,62,909 last year. In Ebtedaye, 12,268 were GPA 5 achievers.
Primary and Mass Education Minister Mostafizur Rahman unveiled the results at a press briefing at his ministry office this afternoon.
GIRLS PERFORM BETTER
Among those who passed PEC, 11,81,019 were boys and 14,07,885 were girls.
Also, among the GPA 5 achievers, girls outperformed boys. A total of 2,06,782 girls secured the highest marks, GPA 5, against 1,61,193 boys.
In total, 26,52,896 students took part in the fifth grade terminal examinations, among which 25,88,904 students emerged successful.