PM urges media to discard negative frame of mind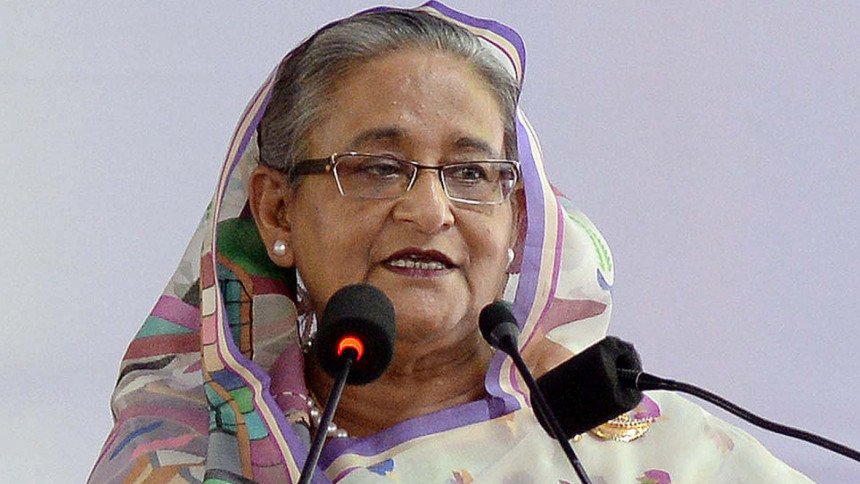 Prime Minister Sheikh Hasina today urged the media to discard a negative frame of mind in general about the government and expected journalists to portray positively whatever is done for the country's betterment.
"There is a misconception that the media would not sustain unless it take a negative stance against the government but (but) we have to come out of that 'mental sickness'," she said opening the biennial council of newsmen's apex Bangladesh Federal Union of Journalists (BFUJ).
Sheikh Hasina added: "We don't want your favour but the media must focus on the truth (and) if anything we have done for the country, it should be published properly, not in the interest of myself or our party, but in the interest of the country."
Speaking at the function on the Jatiya Press Club premises the premier said a fortnightly government review of newspaper and electronic media reports suggested that those mostly contained negative news as far as the government or the ruling party was concerned.
"The media should always play a role to brighten the country's image . . . let people know about the government programmes for peoples welfare and build public confidence to take forward the country," she said.
Sheikh Hasina, who is also the Awami League's president, regretted that since she was entrusted with the Awami League's stewardship 37 years ago she never got much cooperation from the press.
"Other than few exceptions I had to proceed amidst adversity and negative criticism from media . . . but it did not cause my headache as I knew what I'm doing," she said.
Sheikh Hasina added that she "firmly believe if I remain on the path of truth and honesty it will certainly yield good results".