Power, gas prices go up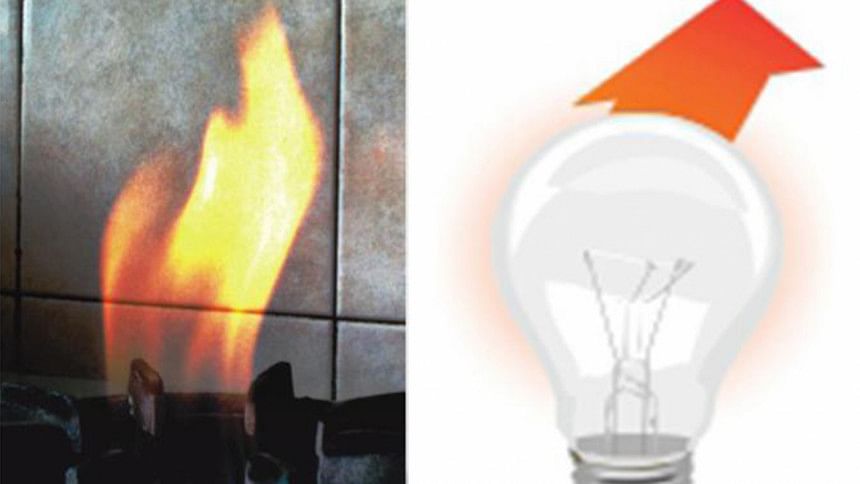 Average power and gas prices have been raised with effect from September 1.
Electricity retail price will be Tk 6.33 a unit against the previous Tk 6.15. This is a 2.93 percent increase.
READ more: Bangladesh likely to raise power and gas tariffs
For household gas use, the tariff for a single burner stove has been increased to Tk 600 a month against the present Tk 400 while that of a double-burner stove has been raised to Tk 650 from Tk 450. This is a big 26.29 percent jump.
"The new tariffs will be effective from September 1," AR Khan, chairman of Bangladesh Energy Regulatory Commission (Berc), announced at a press briefing at its Karwan Bazar office this afternoon.
The power price for irrigation and the consumers who use up to 50 units will remain unchanged, he added.
The price of per cubic meter of CNG has been raised from Tk 30 to Tk 35.
According to official statistics, the country's electricity generation capacity is 11,532MW with average daily generation standing at 7,500MW. The demand for electricity is rising by 10 percent annually.
The government last raised the gas tariff in 2009. In the last six years, only CNG prices were increased twice in 2011, while retail power tariff was last increased in March last year.