PM returns from Netherlands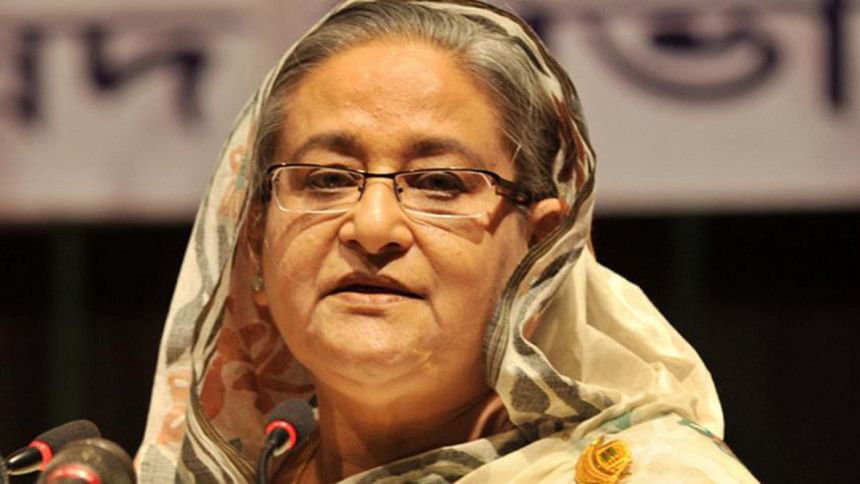 Prime Minister Sheikh Hasina arrived in Dhaka this afternoon completing her three-day tour to the Netherlands.
A VVIP flight of Biman Bangladesh Airlines carrying the prime minister and her entourage landed at Hazrat Shahjalal International Airport around 5:40pm.
Members of the cabinet and high civil and military officials received the premier at the airport.
Earlier, the prime minister departed the Netherlands for Home last night wrapping her three-day tour.
The PM departed Amsterdam by an Etihad Airways flight and made a stopover at Abu Dhabi. Then she boarded a Biman flight and headed towards home.
Bangladesh Ambassador to the Netherlands Sheikh Muhammad Belal and Dutch Ambassador in Dhaka Leoni Margaretha Cuelenaera saw the prime minister off at the airport in the Netherlands.
During the visit, Hasina held bilateral talks with her Dutch counterpart Mark Rutte on November 4. After the fruitful meeting, Bangladesh and the Netherlands signed four instruments aimed at further strengthening bilateral cooperation in the fields of education and diplomacy.
At the meeting, Bangladesh and the Netherlands also agreed to work more closely for the implementation of Bangladesh Delta Plan 2100 to make the delta safe and productive.
She also joined a discussion on 'Bangladesh Delta Plan 2100' with Dutch ministers. She also met Queen of the Netherlands Maxima who highly appreciated Bangladesh's stunning progress in the field of economy.
In a meeting with the leaders of Dutch business and industry, Hasina urged them to be partner of Bangladesh in investment, trade, profit-sharing and prosperity.
Hasina said Bangladesh has the most liberal investment policy in South Asia as it includes protection of foreign investment by law, generous tax holiday, concessionary duty on import of machinery, remittances of royalty and others.
The prime minister also joined a reception hosted in her honour by Bangladesh diaspora in the Netherlands.