PM renews call for greater unity of Muslim Ummah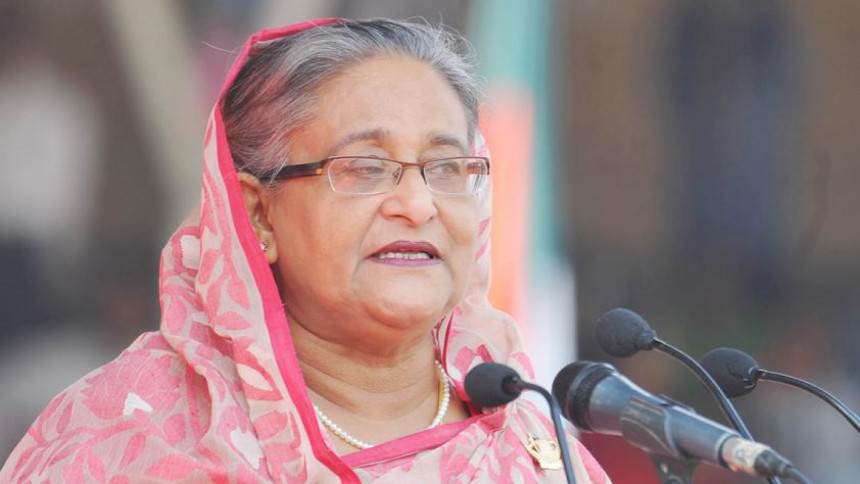 Prime Minister Sheikh Hasina today renewed her call for greater unity of the Muslim Ummah and its pursuit of the great Islamic values of fraternity, justice and inclusion.
Reiterating "zero tolerance" policy to terrorism and violent extremism, the premier also put emphasis on criminalising Islamophobia and using interfaith dialogue to stem it.
She expressed this view in a statement delivered on her behalf by Foreign Minister Abul Hasan Mahmud Ali in the 13th OIC Summit Conference in Istanbul today.
Referring to Father of the Nation Bangabandhu Sheikh Mujibur Rahman's call for unity and solidarity within the Muslim Ummah made during the 2nd OIC Summit in 1974, Sheikh Hasina suggested creation of an OIC mechanism or initiative to settle internal differences within the OIC.
The Bangladesh prime minister also stressed the need for developing an OIC humanitarian mechanism and OIC support for frontline battle against climate change impacts and called for collective action for eradication of poverty through implementation of OIC-2025 Program of Action.
She underscored implementation of OIC preferential and free-trade arrangements on a fast track basis.
Sheikh Hasina called for settlement of Palestinian problem and urged other leaders to work together in solidarity with the Muslim minorities including the Rohingyas.