PM pays toll for travelling on Hanif Flyover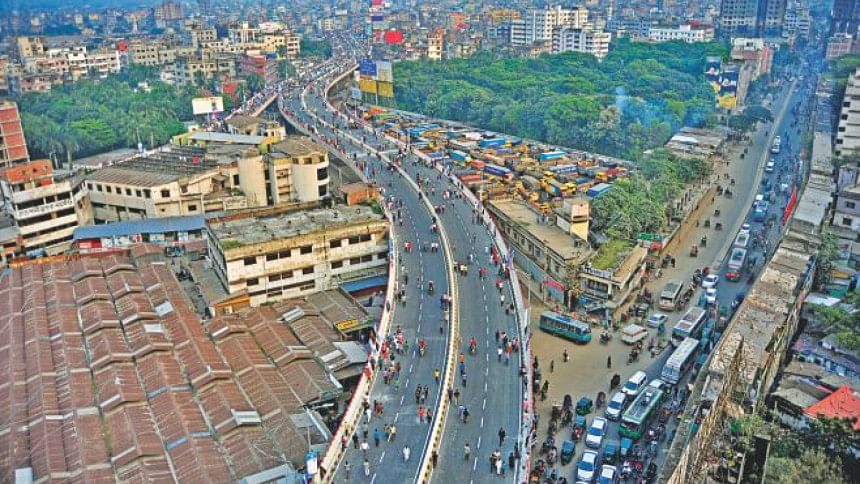 Prime Minister Sheikh Hasina today paid toll for her motorcade while crossing the Mayor Hanif Flyover while going to Keraniganj to inaugurate of the newly-constructed Dhaka Central Jail and her way back to the capital.
"Prime Minister Sheikh Hasina paid the toll for the use of the flyover by the vehicles of her motorcade," PM's Press Secretary Ihsanul Karim told UNB.
He said Prime Minister's Military Secretary Major General Mia Mohammad Zainul Abedin paid the toll on behalf of the Prime Minister.
On December 12 last year, Sheikh Hasina paid toll for the use of Dhaleswari Bridge and Mayor Hanif Flyover by her official vehicles on her return to the capital from Munshiganj after the inauguration of the construction work on the Padma Bridge.