Hasina to inaugurate bandwidth export, Modi power Mar 23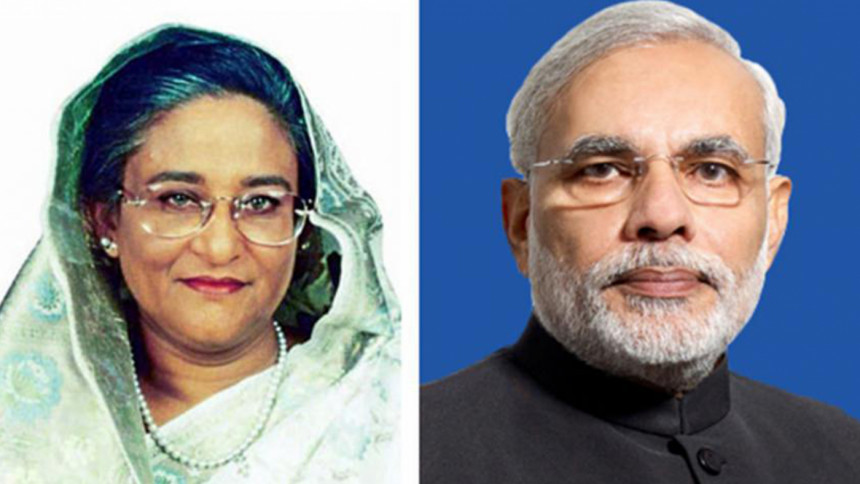 Prime Minister Sheikh Hasina will inaugurate a 10 GBPS internet bandwidth export to India on March 23.
Indian Prime Minister Narendra Modi will also inaugurate a 100MW power supply from Tripura to Bangladesh on the same day.
The entire programme will be held through video-conferencing. No formal function will be arranged in Agartala, capital city of Tripura, said Tripura Power and Communication Minister Manik Dey while talking to reporters today, reports our New Delhi correspondent.
After the formal opening of international gateway of internet, Tripura will be the third Indian state which is having such gateway after Mumbai and Chennai. This will help all the north eastern states of India, he said.
Indian Telecom Minister Ravi Shankar Prasad had laid the foundation of the project in Agartala on July 13, 2015 that aims at strengthening telecom services in the north eastern states.
Under the project, an international gateway for broadband connectivity will be set up at Agartala in which connectivity will be provided through Bangladesh under an agreement between India's Bharat Sanchar Nigam Limited (BSNL) and Bangladesh Submarine Cable Company limited.
The cost of the project is Rs 19.1 crore and annual operational expenditure is around Rs 7.2 crore. The bandwidth of 10 GBPS can be extended up to 40 GB.
The pricing of power was fixed at Tk 6.44 (Rs 5.5) per kilowatt-hour in a meeting between Tripura Power Minister Manik Dey and Bangladesh Minister of State for Power Nasrul Hamid on January 9 this year in Dhaka.
India's State-owned Power Grid Corporation of India Limited erected 47km long 400-kV double circuit transmission lines from Suryamaninagar power grid near Agartala to Comilla in Bangladesh.
The 726 MW gas based thermal power project at Palatana in Gomati district of Tripura is run by ONGC Tripura Power Corporation (OTPC).